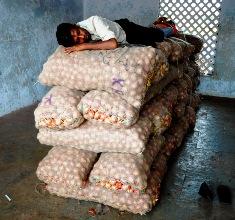 India's present economic woes are not comparable to the problems the country faced in 1991, World Bank Chief Economist Kaushik Basu said on Monday.

"Are we back to 1991? "That is completely a non-question because if you just look at a couple of numbers, then you say there is absolutely no comparison.

"Foreign exchange reserves in 1991 was down to $3 billion, India now sits on $280 billion foreign exchange reserve," he told reporters after delivering a lecture organised by Assocham.

Basu was the Chief Economic Adviser in the Ministry of Finance immediately before he took his present assignment with the World Bank.

"Last year, India's economic growth had slowed down to around 5 per cent, that's a very poor performance, however, in 1991, the growth was much lower than 5 per cent," he added.

Recently, Prime Minister Manmohan Singh had also ruled out the possibility of India witnessing a repeat of the 1991 balance of payments crisis and reversing the path to globalisation of economy.

When asked whether India should ask the International Monetary Fund for money, Basu said: "I don't think we are in a situation where there is any need for that. India has enough foreign exchange reserve.

"So, the question of having to turn to IMF is not there."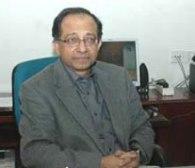 On measures taken by RBI to arrest the fall of rupee, he said: "Supporting the currency is a typical matter. Typically, what RBI has done is what central banks with floating exchange rates do."

Last week, the RBI announced stern measures, including curbs on Indian firms investing abroad and a reduction of outward remittances, to restrict the outflow of foreign currency and stabilise rupee.

Widening CAD, which touched to a record high of 4.8 per cent in 2012-13, is putting pressure on rupee.

The government has been taking a series of measures to increase the inflow of foreign exchange as well as check its outflow.
Image: (Above) Image: A trader sleeps on sacks of onions at a wholesale market in Ahmedabad; Photograph: Amit Dave/Reuters Kaushik Basu; (Below) Image: Kaushik Basu, Photograph: Rediff Archives