As an estimated Rs 6,000-crore (Rs 60 billiion) payment crisis continues to engulf NSEL, some stockbrokers and portfolio managers have come under regulatory scanner for inducing HNIs and other investors to trade on spot market commodity exchange with promise of high returns.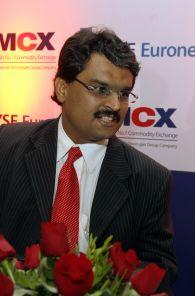 They are also being probed by Sebi for possible diversion of funds from equity and derivative portfolios for trading on National Spot Exchange Ltd (NSEL) through their own proprietary accounts or client accounts, sources said.

Sebi has received complaints that these brokers were offering returns of up to 15 per cent to their clients, by asking them to place one-day buy orders for various commodities on NSEL platform, followed by immediate sell orders to be executed in next few days.

Besides, many brokers could also have been taking proprietary positions on NSEL with their own or clients' money as a hedging instrument in the wake of dwindling returns in the capital markets, sources said.

The issues being probed also include possible collusion of top brokerages in the stock market and those having significant exposure to NSEL, sources said, while adding that some suggestions have also been made to Sebi to look into various other aspects of this fiasco.

Sebi, as of now is limiting its investigations to possible role of stock brokers and portfolio managers who come under its regulatory jurisdiction, although it is open to extending all possible help to other regulators and authorities such as commodities regulator FMC, Consumer Affairs Ministry and Finance Ministry that are together looking into the matter.

Besides, Sebi is also keeping a continuous watch on the situation to avoid any possible spill-over impact to the capital markets from the crisis, which blew over last week after NSEL announced a sudden suspension of over 90 per cent of its contracts, while trading in remaining products were also halted this morning.

While NSEL claims that it has sufficient stocks and liquidity to meet the settlement obligations involving payouts of an estimated Rs 6,000 crore,
there have been concerns over possible defaults on these payments by the concerned entities.
Most of the products traded on NSEL platform do not come under the regulatory jurisdiction of even FMC, as the exchange was mainly supposed to act as an electronic platform for sale and purchase of commodities by farmers and other traders.
However, complaints have come that the trading pattern on the exchange has developed in such a way that all its activities have become like financial market products, offering short-term returns to brokers and traders, sources said.
Proposals may also be mooted soon to declare such trading activities as financial market transactions and accordingly put them under the relevant regulatory jurisdiction.
Sebi has already sought details from various brokers about their direct and indirect exposure to NSEL, while it is also seeking to ascertain that various market entities have put in place effective 'Chinese-wall' like structure to ensure that the problems in spot commodity markets do not spill over to the equity and other segments.
The regulator wants the brokers to ensure that their exposure to NSEL are secured by sufficient collaterals and any problems on that front do not affect the liquidity position in equity, currency and other segments.
The crisis last week also led to a sharp plunge in the share prices of NSEL's promoter entity Financial Technologies (FTIL) and another group firm Multi Commodity Exchange (MCX).
FTIL shares have tanked more than 75 per cent in the past ten days, while MCX shares have plunged over 55 per cent. Sebi had launched a separate probe into the matter and is looking into potential violations of rules related to insider trading, fraudulent trade practices and possible payment defaults.
NSEL's move to suspend trade in all contracts, except for 'e-series' products like gold and silver, came a fortnight after government asked it not to launch new contracts.
The bourse blamed "loss of trading interest" and "abrupt structural changes in marketplace" for suspension of trade.
Image
: Jignesh Shah, the chairman of Financial Technologies - the promoter of NSEL.