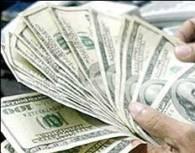 With the Reserve Bank of India (RBI) allowing people to receive money more than twice a month from abroad, the companies facilitating transfer services are set to cash in, too.
The relaxation, coupled with a weak rupee and high domestic rates, are enough to boost remittances to India, which may translate into high revenues for money transfer operators.
RBI, in a circular last week, said the inward remittance limit had been increased from 12 to 30 per year. The cap on the amount of each transaction stands unchanged at $2,500.
Experts say remittances to India are expected to cross $70 billion in 2012 as non-resident Indians (NRIs) take advantage of a weak rupee and high interest rate levels. gThere will be accelerated growth in remittances after this relaxation and if volumes are going up, the industry will also benefit, said Kiran Shetty, MD for India at Western Union.
Typically, remittance service providers charge the sender per transaction. This fee differs across companies and countries, depending on competition, market dynamics and regional restrictions. Remittance service providers said there were no plans to revise fees or the fee structure but changes could take place depending on market dynamics.
Thanks to RBI, we expect to grow 30 per cent in 2012 over last year in terms of cash float,h said Sudhesh Giriyan, head, Xpress Money Business. He said the company would add agents and agent locations in North America, Europe, Australia and West Asia to source more business from these markets.
In 2011, cash-to-cash float to India was about $14 billion and we have a 10 per cent market share on that,h said Giriyan. Xpress Money plans to introduce modes like cash to accounts, cash to cards and cash to mobiles, subject to regulatory approvals.
India is the top receiver of remittances in the world. gSome of the key corridors to India are North America, as well as the GCC (Gulf Cooperation Council) countries,h said Harsh Lambah, senior regional director, South Asia, MoneyGram Intern-ational. He added there were a little over 30 million NRIs abroad who continued to have links with India. Each year, more and more students go abroad, and workers as well as professionals are migrating.
Shetty said a major part of money sent to India comes from blue-collared workers employed in West Asian countries, who have a salary cycle of more than once per month. RBI's move is expected to minimise the use of informal channels of remittances, such as hawala.
The World Bank, in its recent report, had increased the 2011 estimates on remittances to India from $58 billion to $64 billion after taking into consideration the weak currency and robust economic activities in the Gulf countries.