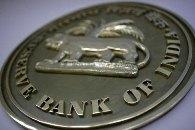 The Reserve Bank of India (RBI) is expected to cut the policy rate by 25-50 basis points in its mid-quarter monetary policy review on Monday, a poll of 25 respondents conducted by Business Standard showed.
However, views were fairly divided on whether the central bank would opt for a reduction in banks' cash reserve ratio (CRR) as well.

Almost 90 per cent of those polled - economists and market participants from banks, brokerages and primary dealers - expect RBI to draw comfort from stable core inflation and give preference to supporting growth. Four respondents expect a 50-bps cut in policy rates but others were against aggressive easing, as high headline inflation is still a concern.
About half the market participants in the poll said the central bank might need to cut CRR by 25-50 bps to address liquidity issues and prod banks to cut lending rates for effective monetary policy transmission.

The policy rate or repo rate is eight per cent and CRR is at 4.75 per cent. In April, the RBI had surprised the markets by delivering a higher than expected cut of 50 bps in policy rate. Respondents who did not expect any change in the policy rate said the impact of the pervious rate cut was still to be passed on to customers, as major banks had not cut their respective base rates.
"Markets have priced in a 25-bps cut in policy rate but a cut in CRR may not be likely, since the liquidity situation is closer to RBI's comfort level," said Ajay Manglunia, senior vice-president, Edelweiss securities.
Daily bank borrowings from RBI's repo window have come down to Rs 70,000-80,000 crore in the past couple of weeks, reflecting better liquidity. This is also because the central bank has been injecting liquidity via bond purchases under open market operations (OMOs).
A senior treasury official in a public sector bank said cutting the CRR and increasing lendable resources in the hands of banks may increase inflationary risks. "RBI is likely to prefer OMOs to address liquidity," the official added.
Data on the wholesale price index for May, released on Friday, showed headline inflation had increased to 7.55 per cent from 7.23 per cent a month earlier, while core inflation or prices on non-food manufactured products continued to stay under five per cent.

"This, coupled with a fall in global commodity prices, will give elbow room to the central bank to cut policy rates," said Brinda Jagirdar, general manager and head of economic research at State Bank of India.
All respondents expect core inflation to stay around current levels, though headline inflation is expected to move up on the back of an increase in food prices.