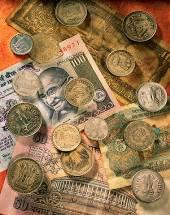 Events like raising foreign holding limit in insurance, local body and Assembly elections and the behaviour of rupee will be the key factors financial market will watch out for post-RBI policy review, a report by Bank of America-Merrill Lynch said.

While RBI is likely to cut repo rate by 25 basis points on Tuesday, the government is also expected to push reform initiatives like increasing FDI limit in insurance sector in the Budget session, it added.

"The immediate event risk is Tuesday's RBI policy in which we pencil in a 25 basis points repo rate cut. "Secondly, the spotlight will then likely turn to the progress of reform bills..We expect a hike in FDI/FII limit in insurance in the ongoing Budget session ending May 10,"
the report said.
It also said political events like local body elections in West Bengal and Assembly elections in Karnataka were likely to determine the future course of action with regard to reform appetite of government.
"We would monitor the West Bengal village panchayat (April-May) and the Karnataka state polls as they may determine the political appetite for reforms," the report said.
The investment bank also said the apex bank was likely to cut policy rate by 25 basis points again in April-May to prop up growth in midst of slack industrial season.
"We expect a 25 basis points lending rate cut in April-May with the onset of the slack industrial season," the report said, adding that RBI is likely to conduct open market operations and/or cut cash reserve ratio to address the issue of liquidity crunch in the system.