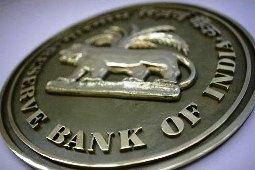 The Reserve Bank of India has urged Finance Minister Pranab Mukherjee to allow the Securities and Insurance Laws (Amendment and Validation) Ordinance 2010 to lapse, since it could affect the autonomy of all regulators, including the central bank.
The ordinance, promulgated last month, will automatically lapse if the government does not bring a bill to this effect in the monsoon session of parliament.
In such a case, the existing High Level Coordination Committee on Financial Markets, headed by the Reserve Bank of India Governor, will remain the nodal authority for coordination among regulators.
The Ordinance was brought in after a long-drawn turf war between the Securities and Exchange Board of India and the Insurance Regulatory and Development Authority (Irda) over who would regulate unit-linked insurance plans.
It was decided that a Joint Committee headed by the finance minister, with the financial sector regulators and ministry officials as members, would be set up to resolve such disputes.
According to officials, RBI's concerns stem from the Ordinance allowing the Joint Committee to step into the regulation of exchange-traded instruments like interest rate futures, credit default swaps and currency futures. RBI officials could not be reached for comment.
In 2006, the RBI Act had been amended to demarcate the responsibilities between RBI and Sebi on these issues. Subsequently, the two evolved a joint regulatory mechanism to deal with these products.
Therefore, while the broad contours of the products are finalised by RBI, Sebi registers exchanges that allows trading in these. Even changes, such as allowing currency futures in rupee-yen or rupee-euro contracts, are approved by RBI.
Its apprehension is that the jurisdiction of the Joint Committee could expand, since any member of the committee can refer any issue to the panel.
While RBI is of the opinion that HLCC can effectively deal with issues of regulatory overlap, the finance ministry's view is that the mechanism does not always work, and the Ulip case is a good example of this.
In case of Ulips, HLCC had discussed the issue but decided that the matter should be resolved by Irda and Sebi.
The regulators, however, were unable to do so and the issue snowballed into a major controversy. Ultimately, the finance minister had to step in to resolve the dispute.
The controversy over regulating exchange-traded products had first erupted when the Percy Mistry Committee had suggested that Sebi be in-charge for all such instruments. RBI had opposed the move.
Subsequently, the government wanted to give a formal structure to HLCC, which was set up through a finance ministry note in the early 1990s.
In the last budget, the government had proposed the Financial Stability and Development Council.