'Prevention is better than cure' seems to be the focal point of the latest action points of the Reserve Bank of India (RBI) in the Annual Conference of Banking Ombudsman. So, the apex bank is looking at setting a template of good customer service that will prevent consumer grievance.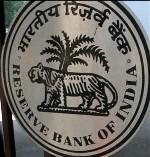 But, there may not be free lunches. "Right now, all this is has been thought of but guidelines will have to be evolved. And banks will come up with some charge for all the extra services they provide," warns V N Kulkarni, chief counsellor of Bank of India's Abhay Debt Counselling.

Yes, many of these suggestions will take time to be implemented. But, if implemented, it will definitely make life easier for the customer.

The big relief comes in the form of waiver of pre-payment penalty on floating rate loans. This, if implemented, would make shifting of loans from one lender to another much easier.

In other words, refinancing you home loan could become significantly easier and cost effective.

"This may be applicable even when you want to refinance your home loan and shift from one lender to another, "says R K  Bansal, senior executive director, IDBI Bank.

At present, there are couple of banks who do not charge the pre-payment penalty. But most banks do this because it means loss in interest income for them. The rate, in many cases, is as high as 2 per cent for home loans and 5 per cent for auto loans.

Industry experts believe that banks might use other ways to retrieve this amount, in form of a high processing fee or some other route.

"Banks may not raise the rate of interest because there could be a competitor offering a lower rate. Hence, customers may be asked to cough up higher processing fees or for other facilities like cheque books, account statements and so on in all likelihood," says certified financial planner Arnav Pandya.

There are proposal of providing mandatory insurance cover to credit and debit card transactions. Kishori Udeshi, chairperson, Banking Codes and Standards Board of India (BCSBI) says this is an international practice where customers get a cover at the time of buying the card at no extra cost.

For instance, UK provides a cover of minimum 50
pounds to credit card customers.
Currently, some banks tie-up with credit card protection plans like offered by CPP India, from where customers can buy a cover by paying a certain premium.
For instance, an HDFC cardholder could get a cover of Rs 5 lakh for his/her credit card at an annual premium of Rs 840. For debit cards, there are a couple of banks that offers debit card liability insurance.
For instance, IDBI Banks offers a group cover of Rs 20,000-50,000 to customers who maintain a savings account balance of Rs 20,000 every month.
If these decisions are implemented, you will not need to fight for any monetary disputes with your bank. In case of ATM/internet-based disputes, the committee has put the onus on the banks to prove the customer's negligence.
Bankers say there is more clarity required on this and it may not be accepted. Banks have been asked to reimburse customers with ATM-related disputes within seven days of filing the complaint.
Failing which, they have to pay the customer a penalty of Rs 100 per day of delay till reimbursement.
Nand Kumaran, managing director of State Bank of Travancore says, "There are remote chances of someone else using my card without my having shared the pin number or password. And banks cannot be pulled up for it."
In such cases, banks are likely to blame the customer for deliberately sharing their sensitive information with others with an intention to commit fraud. And given the two stage authenticity, misuse through internet transactions are difficult today.
Experts say for disputes over card usage at point-of-sale (POS) machines, the customer may have an upper hand. Merchant establishments rarely match the signature on the card with that of the user.
Currently, if a stolen card is used at the POS before informing the bank, it is not considered the shopkeeper's fault for not exercising caution. For them, the mere presence of the card at the shop is an incriminating factor and the customer is suppose to pay for it.
"This will change and banks will be at fault for not ensuring enough caution on part of the shopkeeper," says Kulkarni.
The notice reiterates banks to send a quarterly certificate for tax deduction at source (TDS) within 15 days of quarter-end.