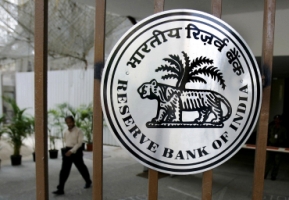 If you had the money and were looking to buy a house abroad, you can't any longer, in effect.
On Wednesday, RBI reduced the cap on individual remittances abroad from $200,000 (about Rs 1.2 crore) to $75,000 (Rs 45 lakh) and also barred individuals from using funds under the scheme to buy immovable properties abroad.

The moves were largely aimed at arresting the fall of the rupee, by curbing foreign exchange outflow.

In 2012-13, says RBI, $1.2 billion was sent under this scheme, of which six per cent or $78 million (Rs 480 crore), was used to buy houses. Experts said this amount would fall sharply.

"Earlier, anybody could buy properties. If there was a family of four, the total permissible amount was $800,000, a sizable amount to buy properties abroad," said Santhosh Kumar, chief executive (operations) at global property consultant Jones Lang LaSalle.

Buying property was one of the top five reasons that Indians sent money abroad, even ahead of sums spent on meeting travel expenses or medical treatment.

The trend was on the rise; outward remittances in this segment increased in May this year to $7.2 mn, compared to $5.9 mn in May last year.

Experts say investors purchase property abroad to hedge their risk.

In other words it is a means of holding assets in a currency other than the rupee.

Maintenance of close relatives, investment in equity/debt, gifts and studying abroad are the items on which outward remittances are used the most.

Karthik Jhaveri, director, Transcend Consulting (India), says, "This is bad news for investors who were looking to diversify their portfolios by investing abroad.

"People invested in real estate abroad as valuations there are great and also so that they can offset risks arising out of global political and economic uncertainty.

"It was one of the best ways to build a smart portfolio."

Ashutosh Limaye, head-research at Jones Lang LaSalle India, says: "We think it's a temporary measure. This freeze should be lifted, hopefully, in two to three months."

According to a Kotak Wealth report, expansive tracts of land that can accommodate swimming pools, lawns and courtyards are easily available in many American and European cities, due to better city planning and lower population density.

Also, for many wealthy people, owning a home abroad is not purely for investment or a luxury purpose.

Many travel extensively and also send their children abroad for study. Hence, having a property abroad is convenient.

Some global studies reveal that property prices in Mumbai are now comparable to prices in cities such as Los Angeles, Miami and Rome, among others.

A clean environment, better managed public infrastructure, entertainment facilities, good health and sanitation facilities are some attractions.

Currency fluctuation is another important factor that is considered while making the purchase.

In recent years, one major attraction for buying property in London has been the depreciation of the pound against dollar, say experts.

The RBI move is also likely to hit the business of companies such as Knight Frank which market properties abroad.

"The business of companies marketing properties will be stopped now.

"They have to find some other avenues," said a senior director at a property consultancy.
NO HOUSE ABROAD
• RBI reduced the cap on individual remittances abroad from $200,000 (about Rs 1.2 crore) to $75,000 (Rs 45 lakh) and barred individuals from using funds under the scheme to buy immovable properties abroad
• In 2012-13, says RBI, $1.2 billion was sent under this scheme, of which six per cent or $78 million (Rs 480 crore), was used to buy houses
• Buying property was one of the top five reasons that Indians sent money abroad, ahead of sums spent on meeting travel expenses or medical treatment