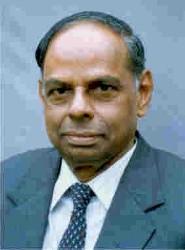 The Planning Commission announced on Tuesday setting up an 18 member high-level expert committee to suggest measures for efficient management of public expenditure.
The committee would be headed by Economic Advisory Council to the prime minister chairman C Rangarajan.
The committee will suggest an action plan for abolishing the present system of classifying expenditure into plan and non-plan, an official statement said.
The Eleventh Plan (2007-12) document has discussed at length the various anomalies and inconsistencies that arise out of the present classification of expenditure into plan and non-plan categories.
These anomalies have hindered the efficient management of public resources. The other members of the committee include Director, National Institute of Public Finance and Policy Dr M G Rao, Dr Nitin Desai an honorary professor from Indian Council for Research and International Economic Relations, director, Madras School of Economics D K Srivastava and IIM Ahmedabad prof Ravinder Dholakia.
Secretary, Planning Commission, deputy governor, Reserve Bank of India, secretary, department of expenditure, chief economic adviser of department of economic affairs, the controller general of accounts, representative of comptroller and auditor general of India would also be the members of the committee.
Besides, the principal finance secretaries of West Bengal, Tamil Nadu, Madhya Pradesh, Assam and Maharashtra would also join as committee members.
Image: C Rangarajan