Former deputy governor of the Reserve Bank of India, Rakesh Mohan, is tipped to join the International Monetary Fund as executive director on the board of the International Monetary Fund. He will get a three-year tenure at the Fund. He will replace Dr Arvind Virmani, whose three-year tenure is coming to an end.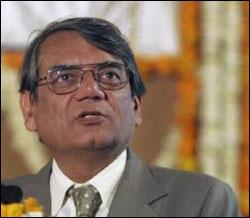 As an executive director, Dr Mohan will be representing India along with Bangladesh, Bhutan and Sri Lanka on the 24-member Executive Board of the IMF, which is responsible for conducting the day-to-day business of the multilateral financial institution.
Dr Mohan has been part of the top policy-making teams in several organisations in India for the past several years.
He served two stints as RBI deputy governor - one from September 9 2002 to October 31, 2004 and the other from July 2, 2005 to June 10, 2009.
In between those two stints, Dr Mohan served as secretary in the department of economic affairs in the Union finance ministry.
He has earlier held several important positions including that of the economic advisor in the industry ministry and director general of the National Council of Applied Economic research.
After relinquishing charge as RBI deputy governor in  June 2009, Dr Mohan has been teaching in international universities including at the Stanford University and the University of Yale.
In recent times, the government has been nominating economists to the IMF as executive director. Arvind Virmani was chief economic advisor in the finance ministry before joining the IMF in October 2009.
And now it is Rakesh Mohan. Virmani's predecessor was an IAS officer, Adarsh Kishore, a former finance secretary.