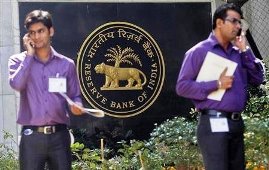 Ahead of the festival season, the government on Thursday decided to enhance capital infusion into the PSU banks over and above what was provided in the budget to enable them to extend more credit to auto and consumer durables sectors to stimulate demand and combat slowdown.

The decision to increase the quantum of capital infusion was taken at a meeting between Finance Minister P Chidambaram, RBI Governor Raghuram Rajan and Economic Affairs Secretary Arvind Mayaram in New Delhi.

"This amount (Rs 14,000 crore provided for capital infusion in Budget) will be enhanced sufficiently.

"The additional amount of capital will be provided to banks to enable them to lend to borrowers in selected sectors such as two-wheeler, consumer durables, etc at lower rates in order to stimulate demand," a finance ministry statement said.

It further said the additional fund infusion would help in combating slowdown and boost output.

"While this will bring relief to consumers, especially the middle class, it is also expected to give a boost to capacity addition, employment and production," it added.

As per the latest industrial output data, the output of the consumer durables sector declined by 9.3 per cent in July, from a growth of 0.8 per cent in the same month last year.

The segment saw a 12 per cent decline in output in April-July compared with growth of 6.1 per cent.

Consumer durables, a reflection of demand for manufactured products, include TV, fridge, washing machine.

The two-wheeler sales recorded a flat growth of 0.72 per cent in April-August period current fiscal, as against a growth of 6.8 per cent in the corresponding period last year.

The meeting, which lasted for
over an hour, discussed credit growth in different sectors.
The quantum of additional capital infusion, however, was not disclosed by the government.
"At the end of September 2013, growth of gross bank credit stood at about 18 per cent Y-o-Y basis.
"However, credit growth is sluggish in some sectors leading to conclusion that demand in this sector remains subdued," the statement said.
"Based on the discussions, government has decided in principle to enhance the amount of capital to be infused in PSU banks," the statement added.
The decision to enhance additional capital infusion comes ahead of the central bank's board meeting tomorrow in Raipur, which would be attended by Mayaram and Financial Services Secretary Rajiv Takru, among others.
The RBI board meets at least once every quarter to discuss key economic and financial developments.
The four deputy governors are the official directors on the board and two government nominees.
There are also 11 non-official directors on RBI board.
The board meet assumes significance in the wake of economic growth falling to a four year low of 4.4 per cent and current account deficit at an elevated level of 4.9 per cent in the April-June quarter.
While the government has been emphasising on measures for incentivising growth, the RBI in its policy review last month had hiked interest rates by 0.25 per cent.
The RBI is scheduled to announce its second quarter policy review on October 29.
Although Prime Minister Manmohan Singh and other government functionaries are expecting the growth to improve in the second half of this fiscal, Asian Development Bank in its recent report lowered India's growth projection for 2013-14 to 4.7 per cent.
The economic growth rate slipped to a decade's low level of 5 per cent in 2012-13.