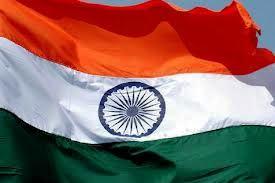 Even as the finance ministry has painted a bright picture of the economy for the rating agencies, Moody's Investors Service does not seem to be convinced on the fiscal deficit, current account balance and growth fronts.

On Tuesday, Economic Affairs Secretary Arvind Mayaram told reporters that economic growth this financial year would be over five per cent and the numbers in the second quarter would be better than the first quarter which yielded gross domestic product expansion of 4.4 per cent, a four-year low.

He also said that the Budget target of reining in the fiscal deficit at 4.8 per cent of GDP would be met even as it constituted 75 per cent of the Budget estimate in just five months.

Mayaram also pegged current account deficit at $70 billion or 3.7 per cent of gross domestic product against better numbers given by independent analysts.

In its Sovereign Monitor released on Wednesday, Moody's pegged India's current account deficit at 4.6 per cent of GDP in 2013, which is a high figure.

If the calendar year 2013 is taken into account, CAD was 3.6 per cent of GDP in the first quarter and 4.8 per cent in the second quarter.

As such, CAD stood at 4.2 per cent of GDP in the first half of 2013.

However, most economists now expect the CAD to come down substantially in the later part of the year.

The monitor said after a modest 4.4 per cent growth in India's economy in the first quarter of 2013-14, underlying data showed continued weakness in consumption and investment growth.

"We expect growth to be subdued through the rest of the year in view of high capital and input costs, negative investor sentiment and anticipated political uncertainty ahead of the 2014 national elections,"
the rating agency said.
It said given continued high headline inflation and exchange-rate volatility, monetary stimulus is unlikely to fuel growth.
It said though in the first quarter of FY14, growth was supported by fiscal spending, slower growth and higher subsidy expenditures already pose risks to the government's deficit target.
As such, said Moody's, the fiscal space available to institute additional growth-reviving fiscal measures is limited.
"Moreover, continued muted growth in prime export markets and higher inflation than that among its trading partners limit potential export growth despite currency weakness."
Meanwhile, the depreciation of the rupee by around 20 per cent between May and early September would become increasingly evident in inflation, the debt-servicing costs for individual firms, and the rising costs of government subsidies, it added.
However, the rupee had stabilised against the dollar to 62 a dollar in the later parts of September.
Moody's assessment, however, has a positive thing to say about India's economy -- the government's own balance sheet has relatively low foreign-currency liabilities, thus insulating it from the direct impact of depreciation on debt repayment costs.
All three rating agencies -- Standard & Poor's, Moody's and Fitch Ratings -- have assigned the lowest investment rating to India.
Of these, only Moody's has been maintaining stable outlook on India's ratings.
S&P has lowered it to negative, while Fitch first cut it to negative and then reverted to stable outlook.