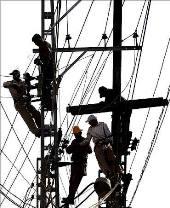 Power Ministry said on Wednesday it is working on a legislation to fix more responsibility on the states for the financial health of the electricity boards.

"We
are preparing a State Electricity Distribution Responsibility Bill," Power Secretary P Uma Shankar told reporters New Delhi.
It is mainly to put onus on state governments for the health of state electricity boards, he said.