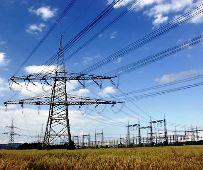 The power ministry and the Central Electricity Authority have projected a total investment of Rs 20,120 crore (Rs 201.2 billion) for renovation and modernisation, as well as extending the life span, of various old power plants during 11th and 12th Five-Year Plans.
Of this, Rs 6,090 crore (Rs 60.9 billion) is planned for the 11th Plan and Rs 14,030 crore (Rs 140.3 billion) for the 12th Plan.
This would be over and above the investment of Rs 10 lakh crore (Rs 10 trillion) proposed for the capacity addition of 78,700 Mw in the 11th Plan (2007-12) and Rs 11 lakh crore (Rs 11 trillion) to add over 94,431 Mw in the 12th Plan.
The total requirement of funds from indigenous financial institutions during both the Plans would be around Rs 8,728 crore (Rs 87.28 billion), while external assistance would be to the tune of Rs 7,368 crore ($1.53 billion), according to a calculation by the ministry and CEA.
The increase in the annual generation of 14,005 million units -- equivalent capacity addition at 80 per cent plant load factor of 2,000 Mw -- would be possible by the end of the 11th Plan due to the renovation and life extension projects.
The remaining amount will come from internal resources.
In case of the 12th Plan, the annual generation is expected to increase by 6,900 MUs (equivalent capacity addition at 80 per cent PLF of 985 MW).
So far, funding from external agencies to the tune of ¤96 million from German bank KfW for 3 units (630 Mw) and $180 million from the World Bank have been committed. Further, fund requirement of the order of $1.21 billion is planned for 16 units (3,330 Mw) to carry out R&M under external funding.
Power ministry sources told Business Standard that energy-efficient renovation of some thermal power plants was being taken up through external cooperation from Germany and the World Bank. Contract has been awarded for preparation of detailed project reports for three stations -- at Bokaro, Kolaghat and Nasik TPS -- through KfW funding.
Some other plants, like the Bandel TPS Unit-5 (210 Mw), Panipat Unit-3 and -4 (2x110 Mw) and Koradi unit 6 (210 Mw) have been identified for renovation and modernisation through funding from the World Bank.
In all, 53 units (7,318 Mw) are being taken up for life extension projects during the 11th Plan, of which 33 (4,524 Mw) are in the state sector and 20 (2,794 Mw) in the central sector.
Similarly, for renovation, a total of 76 units (18,965 Mw) have been taken up, of which 27 units (6,015 Mw) are in the state sector and 49 (12,950 Mw) in the central sector.