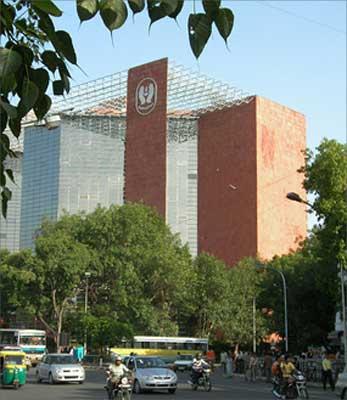 LIC Housing Finance,
hit by a loan scam
last November, is looking to revamp its structure. The aim is to avoid repetition of any misconduct by senior executives that may tarnish the image of the company.
Based on a report submitted by a committee set up for an internal assessment, the company is working on a new operational structure that will give more powers for sanctioning loans at the general manager level.
The company is also working on a new model to scan loan applications.
"One of the major issues that came out was that the CEO was the sole decision-making authority for virtually every loan sanctioned. We simply did not have the capacity at the GM level and hence virtually everything ended up at the CEO's table," said an LIC official with direct knowledge of the matter.
According to the new norms, the GMs will have independent authority to sanction loans up to a certain amount. The involvement of the CEO in this would be nil, he said, on condition of anonymity.
"This model is followed in every bank where a majority of sanctions take place at the GM level. This will ensure diversification of responsibility, which in turn will lead to more transparency internally.
"Only high-value sanctions should come to the CEO. Ideally, the CEO should have a more administrative role, responsible for the overall management of the company," he added.
The company is also working on an independent risk-assessment model which will help screen applications.
"Once the applications are screened, then only will they reach the managers for approval. It will be put in place either by an external agency or internally," he added.
LICHF sanctioned loans worth Rs. 5,785 crore (Rs. 57.85 billion) during the third quarter ended December 31, 2010, and its total loan book was around Rs. 46,380 crore (Rs. 463.8 billion).
VK Sharma, CEO LICHF, refused to divulge details of the proposed plan. He admitted the company was working on certain aspects which would be taken up with the board shortly.
"We are trying to build capabilities in the organisation to sustain growth. We are working on certain aspects pertaining to internal set-up and risk assessment model, but it has to be approved by the board," Sharma said.
In November, the Central Bureau of Investigation arrested the ex-CEO of LIC Housing Finance, RR Nair, and six other senior bankers in connection with a multi-crore housing-finance racket.
The officials allegedly overlooked regulatory guidelines and sanctioned large loans to corporate houses while working in collusion with loan arranger firm Money Matters, for personal monetary gains.