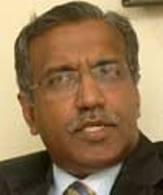 Life Insurance Corporation (LIC) of India, which is conducting an internal probe into the bribe-for-loan scam that surfaced at LIC Housing Finance (LICHF) in November, has not detected any aberration as yet.
Asked if the company had found any anomaly in sanctioning of loans, Chairman T S Vijayan said, "We have not found anything wrong so far".


In November, the Central Bureau of Investigation arrested eight finance executives, including LICHF Chief Executive Ramachandran Nair, accusing them of taking bribes to sanction huge corporate loans.


LIC's Secretary for Investments, Naresh K Chopta, Bank of India General Manager R N Tayal and Central Bank of India Director Maninder Singh Johar were also arrested.


Meanwhile, investment by the country's largest investor has remained skewed towards debt, particularly government securities. "A majority of our investment takes place in February and March. So far, it has been more towards debt, particularly government securities," said Vijayan.


Last year, LIC's gross investments were close to Rs 2.1 lakh crore. With an annual investment around Rs 60,000 crore (Rs 600 billion), it is bullish on equity markets. Its total premium collection is expected to surpass Rs 2 lakh crore this financial year, as against Rs 1,83,000 crore (Rs 1.83 billion) last year.

Of this, first premium income is expected to be about Rs 54,000 crore (Rs 540 billion), as against Rs 46,000 crore (Rs 460 billion) last year.


The insurer expects premium income to increase by 17-18 per cent in the coming year.


Meanwhile, pension schemes and single-premium policies remained popular with LIC, Vijayan said on the sidelines of an event to launch the LIC-Aadhar project.

Finance Minister Pranab Mukherjee launched the project at Raghunathgunj under which LIC would deliver unique 12-digit identity cards to Indian residents. Last year, LIC became the first institutional partner of the Unique Identification Authority of India.

It has about 210 million individual customers. Mukherjee said the number would help easy roll-out of its welfare plans, including the food-for-all plan, to be introduced in Parliament shortly.