Investors prefer exits with lower valuation to staying invested for a longer term

Depreciation in the rupee may not alter the exit strategy of private equity (PE) firms and their investors, called Limited Partners (LP), which will continue to push for exits on their investments which have matured, experts said.

"If one is going to wait thinking that the things will improve in the next six months and then one will exit, it may not be a good idea," says Amit Chander, partner at Baring Private Equity Partners India.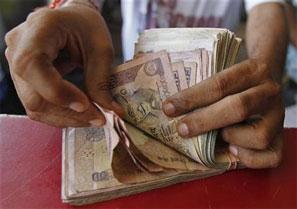 The rupee has recovered from its all-time low of 68.83 against the dollar hit on August 28 after the new Reserve Bank of India (RBI) Governor Raghuram Rajan announced a slew of measures to attract more dollars. The rupee closed at 63.50 on Friday.

However, investors are worried as the valuation of their investments has come down drastically. "Funds look at internal rate of return (IRR) of around 25 per cent and assume a five to seven per cent depreciation of rupee. But with a depreciation over 20 per cent, almost one year's IRR has been wiped out," says Ajay Relan, managing partner of CX Partners.

Satish Mandhana, managing partner and chief investment officer, IDFC Alternatives, says: "The current fall was completely unforeseen and has taken a toll on dollar returns and hurt the performance of Indian PE Funds, though the story is similar across emerging markets."

PEs have been struggling to exit their investments of 2007-08 vintage, partly because they bought at high valuations (too much money chased fewer investment opportunities) or their investments have under-performed. The rupee's sharp fall has added to their woes.

Given the 26-per cent deprecation of the rupee this year till August and nearly 40 per cent fall from the level of 45 against the dollar at which most PE investors have invested, the key question is, will PEs continue to press for exits or would they stay invested to recoup losses?

The LPs, which invest in PE firms, would be happy if the exits happen with a lower valuation rather than staying invested for a longer term, says Avinash Gupta, head (financial advisory) at Deloitte Touche Tohmatsu India. "The LPs would be able to understand the current market situation. But many a time, exits are not happening because the underlying business has not performed."

Investors seem to be going ahead with exits. Between January and August 2013, there were 112 exits worth $2,973 million, compared to 107 exits worth $3,099 million during the same period last year, according to data from VCCEdge, the data arm of VC Circle.

Besides under-performance, exits have been difficult because of a lukewarm public issue market, while secondary sales or strategic deals have been fewer because of valuation mismatch.

Exits may have also slowed down as investors come to terms with the rupee's sudden fall.

While August had seen exits worth $700 million, there have been only a couple of exits worth $6.43 million in September till now. The August exits were weighed by two deals: Farallon's $189-million exit from the arms of Indiabulls Real Estate and Temasek selling $383 million worth of stake in Bharti Airtel.

Barring August, exits have come down in tandem with the rupee's fall — from $843 million in February to $490 million in May, $139 million in June and $104 million in July.

Mandhana, whose funds have returned 60 per cent of the money drawn down till date, says LPs with reasonable remaining fund life are not pressing for exit under the current volatile conditions. However, if the fund life is coming to an end, then there will be pressure to exit.

"In some cases, exits have been delayed as potential foreign strategic investors who would provide exits to PEs, have decided to defer their India investment plans until a greater degree of stability emerges on the macro-economic front," says Darius Pandole, partner, New Silk Route Advisors.