The valuation of private equity deals surged significantly in May to $1,851 million driven by Qatar Foundation Endowment's $1.26 billion investment in Bharti Airtel.
According to audit and advisory firm Grant Thornton, the total PE deals during May were valued at $1,851 million through 31 transactions, as against $344 million from 26 deals in May 2012, taking the deal tally during the first five months of the current year to $4,395 million.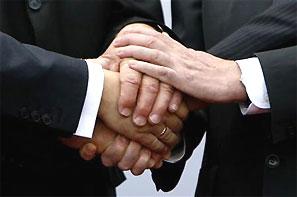 "Private equity deal activity has continued to be steady and May 2013 witnessed a large PE deal wherein a sovereign wealth Fund (Qatar Endowment Fund) acquired 5 per cent stake in Bharti Airtel for USD 1.2 billion," Raja Lahiri – Partner, Transaction Advisory Services, Grant Thornton India LLP said.
Besides the Qatar Foundation-Bharti Airtel deal, other major PE-deals in May include Baring Private Equity's 14 per cent stake acquisition in Lafarge India for $260 million, Goldman Sachs' 15 per cent stake buy in DEN Networks for $110 million and Tata Opportunities Fund's 5 per cent stake buy in Tata Sky for $50 million.
Top five PE deals accounted for 92 per cent of the total PE deal values in May, the report said.
Meanwhile, the total PE deal value for the first five months of this year was $4.40 billion (through 169 deals), up 43 per cent compared to year-ago period.
Lahiri further said that "one of the key focus areas for some large Indian corporates is to enhance financial liquidity and reduce debt levels and we expect more transactions to take place this year by way of either divesting non-core assets or bringing in PE capital."
"We thus continue to see companies divesting non-core assets, for example, Jaypee Group and DLF selling land assets in the real estate space and some of the larger infrastructure groups looking to divest its stake in road assets," Lahiri added.