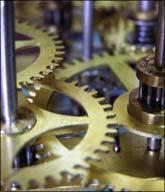 Payment issues faced by its clients in the infrastructure sector are worrying L&T Infrastructure Finance.

These issues have arisen in projects that have been completed and are operational.

Five to eight per cent of projects from the loan portfolio of L&T Infrastructure Finance face a payment problem, says its chief executive officer, Suneet K Maheshwari.

"There are no defaults. We have lent to these projects in a consortium," he added.

Many infra projects, especially in the power sector, are yet to get large amounts in due payments from clients. Engineering, procurement and construction projects of government-owned road and telecom organisations face a similar problem.

L&T Infra Finance is a part of the L&T group and is a subsidiary of L&T Finance Holdings.

The non-banking finance company lends money to some clients of its parent company, among others. Construction contracts form the bulk of L&T's order book.

"Many companies are facing payment delays. Liquidity is expected by the end of the year.

"State electricity boards are already working on the revival plan initiated by the government and they are also raising tariffs (rates)," said Maheshwari.

L&T Infra Finance has not lent to conventional coal-fired
power projects.
Many of the projects under its fold are in the renewable energy segment.
"The renewable projects that L&T Infra has lent to have come into operation recently.
"While it is too early to say anything, post project completion, we do not expect a payment problem in this portfolio as they are in states with healthier SEBs," said Maheshwari.
New projects that seek funding are few.
The company hopes measures to de-bottleneck infra projects would help.
The government has said it would help resolve issues across roads and the power sector.
The finance ministry has said it would see it would call meetings with bankers and others on around 215 stuck infra projects.
"The initiation of new projects that the government has talked about will result in financial closure in six to nine months.
"So, it will be a year before we can see definite beneficial results on the economy.
"However, focusing on stalled projects is a good idea, as they are likely to yield in a quicker timeframe of three to six months," said Maheshwari.
Companies are rooting for payment releases before building their loanbook.
"Everybody is cautious and we don't yet see a pipeline of new projects.
"First, payments should get cleared, and then existing projects should be de-bottlenecked," said Maheshwari.