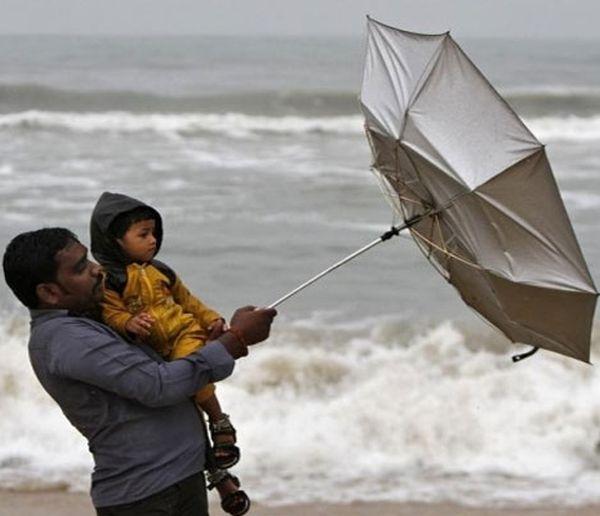 Paperless insurance is set to gain traction in India with the Life Insurance Corporation of India (LIC) tying up with all five insurance repositories for offering policies in a digitised format.
The process is expected to gain momentum with more insurers now beginning to tie up.
After a meeting with officials from all the insurance repositories here on Thursday, sources said LIC has formally told them that the process has gone live.
While pilots have been on at LIC for the past few weeks, it has now been decided to offer the same to existing customers. For new customers, the service will first be offered in the Mumbai division and would later be extended to other regions.
LIC is expected to digitise at least 5,000 policies in the next 10 days. August 31 is the deadline for the pilot launch. S V Ramanan, CEO of CAMS Repository Service (CAMSRep) explained with LIC coming on board, the process of converting physical policies into demat format will be fast.
"Several policyholders had an LIC policy apart from policies from private life insurers. Now that there is a clarity, several more accounts will be opened since it will be convenient for policyholders to have all policies in an electronic form."
Earlier, LIC had expressed some concerns against tying with the repositories over the huge costs that had to be incurred. While the Insurance Regulatory and Development Authority (Irda) has made e-Insurance free for customers, officials said it might become chargeable after a few quarters.
In order to increase the pace of insurance digitisation, Irda has asked all life insurers and insurance repositories to participate in the pilot launch.
The pilot launch will be for a duration of two months with effect from July 1, 2014.
During the pilot launch, each life insurer have to convert a minimum of 1,000 or five per cent of the existing individual policies (issued in hard form and currently in force), whichever is less for each of the IRs into electronic form.
This will, however, be subject to a minimum of 250 policies per IR.
Insurance repository is a facility to help policy holders buy and keep insurance policies in the electronic form, rather than as a paper document.
At present, five companies including NSDL Database Management, Central Insurance Repository, CAMS Repository Services, SHCIL Projects and Karvy Insurance Repository have been registered as insurance repositories.
While Irda has only allowed life insurance policies to be digitised first, regulatory officials indicated that non-life policies like health and motor would also be allowed to be digitised in due course.
The life insurance sector issued 3.81 million policies during the period between April 1, 2014 and June 30, 2014. Ramanan said that till now, the repositories have opened 150,000 e-insurance accounts of which CAMSRep has 85,000 accounts.
He added there have been 20,000 policy credits or requests for conversions among other service requests.
A senior official with a large insurance repository said several private life insurers were in a wait-and-watch mode.
"While we understand that customers have not begun contacting insurers since there is low awareness about the new system, insurers were waiting for large companies to tie up. Now that the major ones have signed agreements, others will follow suit."
Irda has said during the pilot launch, an insurer will not deny any request for electronic policy — both for conversion of existing policies and for issuance of new policies — from any of the policyholders. Industry officials said that while almost all life insurers have tied up with repositories, issuance of policies in an electronic format has been slow. Policyholders have not begun to receive intimation from insurers giving them the facility to convert their policies.
"The mandatory policies will be issued first and then we will make an active effort to reach out to customers. Existing customers as well as new customers will be targeted simultaneously," said the chief distribution officer of a private life insurance company.
The insurance regulator expects that in the next five years, all insurance policies would be stored in a digital format. While this has not been formally announced, it is expected that policies with annual premiums of above Rs 25,000 could be mandated to be stored digitally from the next financial year onwards.
For the policies converted or issued in electronic form, within an e-Insurance account, the IR would be responsible for providing mandatory information such as policy status (including premium status, net asset value status, bonus status, loan status, claims status, nominee/assignment status, etc), premium due calendar and online premium payment facilitation, premium history and annual statements.
There is also a concern that there would be stiff competition among the IRs based on the pricing mechanisms.
"If an IR offers a better price, there would a tendency to push a customer to get his/her policy digitised with that particular entity. This would be detrimental from a customer's perspective," said an insurance industry expert.
At present, there are more than 330 million life insurance policies and 90 million general insurance policies in India. On an average, Irda's estimates suggest that Rs 150-200 per customer is spent by an insurance company annually in maintaining policies in the physical form.
The new initiative is expected to digitise 1,800 million pages annually and save more than Rs 100 crore for the industry. How an insurance repository works:
A customer goes to a repository website and enters his/her information.
An e-Insurance account is created free of cost for the customer (where the insurer pays for these expenses)
An e-Account number is generated for each customer, which is a unique id. Each user can only open one account. All KYC related information is fed into the account.
Hence, when he/she buys a new policy, only the e-Insurance account number is to be quoted and no separate KYC document is required. Aadhaar number is most convenient.
All future policy details are immediately sent from an insurer to the insurance repository in a digital format.
All payments and policy-details can be viewed on this one common platform by users.
Agents can also view details of policies that they have sourced on this common platform.
Premium reminders, renewals and other policy-details can be viewed on this platform If a customer has some policy-related queries or complaints, the same e-Insurance account can be used to communicate with the insurer.
Each user can have an Authorised Representative who can have details of the e-Insurance account.
In case of death of the user, this representative will be able to provide information about the policies.