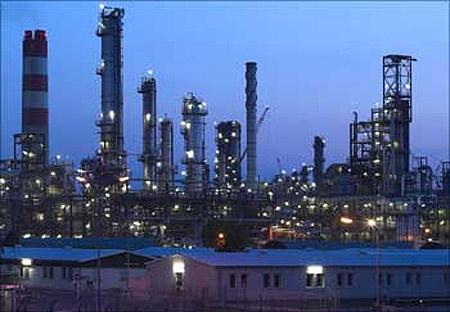 Pakistan on Thursday expressed hope that the agreement between Iran and Western powers on Tehran's nuclear programme would pave the way for faster implementation of an ambitious bilateral gas pipeline project.
Petroleum Minister Shahid Khaqan Abbasi said Pakistan would find an opportunity to complete the proposed gas pipeline with its sanctions-hit neighbour within a year.
"I think trade restrictions against Iran will be lifted following the agreement between Iran and world powers," he told a news channel. Pakistan has intensified its efforts to implement the gas pipeline project, he said.
The multi-billion-dollar pipeline project was hit by sanctions imposed on Iran over its nuclear programme. Foreign institutions have been reluctant to fund the construction of the Pakistani section of the pipeline.
Abbasi said the current situation seemed appropriate for implementing the proposed pipeline following the deal on Iran's nuclear programme. He added that he was scheduled to meet his Iranian counterpart next month.
Prominent economist Iqbal Hamid Khan said the pipeline has become more important in the current scenario but could be pursued only if the sanctions against Iran are lifted.
Khan said the price at which Iran will sell gas is a little high but the electricity generated from imported gas will help to resolve Pakistan's shortage of electricity and to reduce power tariffs.
Two years will be needed to complete the Pakistani section of the pipeline if work starts immediately, he said.
Meanwhile, The Express Tribune reported that a "friendly" country has offered Pakistan $1 billion in aid for building the pipeline. It said officials had privately suggested China may be the country that has shown interest in financing the project.