State-owned explorer Oil and Natural Gas Corporation (ONGC) will sell 26 per cent stake in its KG Basin exploration block, KG-DWN-2004/6, to Japanese oil and gas explorer Inpex Corporation, a company statement said after the signing of an agreement. The transaction will materialise after the government approves the deal.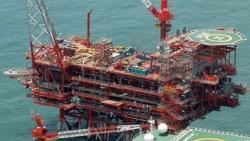 ONGC will continue as the operator of the deepwater block, KG-DWN-2004/6 with a 34 per cent participating interest in consortium with existing partners GAIL (India) Limited (10 per cent), Gujarat State Petroleum Corporation Limited (10 per cent), Hindustan Petroleum Corporation Limited (10 per cent) and Oil India Limited (10 per cent).

No financial details have been shared on the deal. According to sources, the deal has been structured in such a way that Inpex will pay ONGC what it has spent on the block in the past proportionately and also meet future expenses according to its share.

The block, awarded to an ONGC-led consortium under the NELP-VI licensing round, is located about 300 km off the Andhra Pradesh coast and covers an area of 10,000 sq km, with a water depth of approximately 3,000
metres.
ONGC has completed most of the phase-I exploration programme in the block except drilling of one well. Two-dimensional and three-dimensional seismic data have already been processed and exploratory well drilling is planned shortly in the block.
In a separate statement on its web site, Inpex said that several oil and gas fields have been discovered in the shallow water area of KG Basin since 1990s. "The block is expected to have large scale reserves of oil and natural gas," the statement said.
Participating in the block with high potentiality will be expected to contribute to continuous enhancement of Inpex's exploration and production activities, the company added.
The tie-up comes on the heels of ONGC's recent alliances with global majors such as US-based ConocoPhillips, China's CNPC and Colombia's Ecopetrol SA. The alliance with Inpex "is yet another successful effort in its attempt to collaborate and expand its strategic interests," said ONGC.