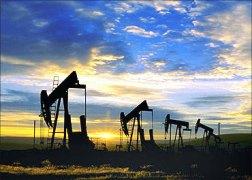 In a strategic move, Oil India Ltd is set to acquire 49 per cent equity in Assam Petrochemicals Ltd, credited to be the first company in India to manufacture petrochemicals using natural gas as feedstock.

A deal with the Assam government, which holds majority stake in the company through Assam Industrial Development Corporation Ltd, is likely by October.

The Assam government currently holds 88.2 per cent stake in the AIDC, while domestic institutions and others hold the remaining stake.

Trading in APL scrip on BSE is currently suspended.

In 2011-12, APL posted a net loss of Rs 1.06 crore (Rs 10.6 million), compared to a net loss of Rs 10.23 crore in 2010-11.

It is in the process of de-listing from BSE to take forward the procedure for stake sale, said a person close to the development.

The Union government-controlled OIL would bring in the much-needed equity infusion of about Rs 230 crore (Rs 2.3 billion) in the company.

It will also partly fund Rs 1,030-crore (Rs 10.3-billion) investment in building a new petrochemical plant at Namrup in Assam.

APL was looking for a partner to invest in its expansion and diversification by implementing a 500-tonne-a-day methanol plant, along with a downstream plant of value-added product for production of 200 TPD acetic acid.

Earlier, APL's plan was to implement the project at a debt-equity ratio of 2.5:1.


The state government was planning to arrange equity portion of the capital through preferential allocation of shares to strategic investors.
The debt portion of the project capital was to be arranged through a loan syndication with SBI Capital Market.
Nripendra Kumar Bharali, director (human resources and business development) of OIL, confirmed the development.
"Discussions are going on and the board approved the buy in its last board meeting," said Bharali, refusing to divulge further details.
"The petroleum and natural gas ministry has already allocated 0.5 million cubic meters per day (mmcmd) natural gas to APL for its expansion project and to be exclusively supplied by OIL.
Assam Gas Company transports natural gas from the off-take point of OIL to APL through a pipeline.
For OIL, the equity infusion is important since the firm buys its entire gas from it.
The expansion projects were vital for APL as its unit was incorporated in 1971 through Japanese technology.
APL also has lined up projects such as installation of a di-methyl-ether plant and a bio-diesel plant as its future products. OIL already has stakes in Brahmaputra Cracker and Petrochemicals Ltd (BCPL), a joint venture with GAIL India, the Assam government, and Numaligarh Refinery Ltd.
When asked whether OIL's investment in APL would create a competitor for BCPL, Bharali said the product range of the two companies was different.