Defending the government decision of doubling the price of gas from Reliance Industries' KG basin, Oil Minister M Veerappa Moily said that domestic production is unviable at the prevailing price.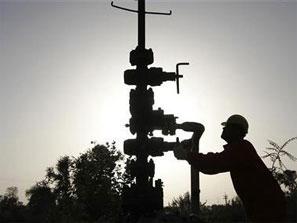 "Approximately 3 trillion cubic ft of gas reserves are lying to be exploited which cannot be monetised if the gas price remains at the present level of $4.2 per mmbtu (million British thermal unit), leave alone the additional investment and new discoveries," the minister said at an Assocham (Associated Chambers of Commerce and Industry of India) seminar.
The oil ministry is rejecting the monetisation of new discoveries as their production will not be viable at the present price of $4.2 per mmbtu, Moily said.
There has been consistent decline in the investment in this sector which was around $6 billion in 2007-08 and dropped down to a meagre $1.8 billion in 2011-12, he said.
"At the same time it is pertinent to mention that Indian Companies have already made an investment of $27 billion abroad and another $10 billion is in the pipeline.
"Therefore, it is evident that we have no choice left but to take immediate measures to make the domestic gas production sector viable," he added.
Therefore, said the minister, certain measures are necessary to boost investments in the sector including clearance of 31 NELP Blocks from defence and environment, permission to explore in the mining lease area and revision of gas pricing.
On the agenda for today's Empowered Group of Ministers' meeting, Moily said, "It was felt by power, steel and many other sectors that it needs to re-prioritise the allocation of gas from KG-D6. So now it is left to eGoM to take the decision."
He also said that he would not burden public sector upstream companies such as ONGC and Oil India to share more subsidy.
I assure (you) that I would fight it out," Moily said, looking at Sudhir Vasudeva, CMD, ONGC.
Showing optimism in the growth of exploration sector the minister said that by 2020, 50 per cent of oil imports will be reduced.