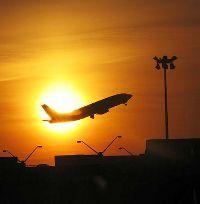 After a flat Diwali season, tour operators are now pinning their hopes on the upcoming Christmas season for a rebound in holiday bookings.

This optimism is triggered by the feel-good factor in the wake of the Sensex touching record-high levels last week and a slew of discount offers by airlines to boost travel demand.

"Diwali season was flat for tour operators, but we are now expecting growth during Christmas holidays.

"A majority of the bookings for Christmas tours happen after Diwali.

"There has been a positive sentiment around recent Reserve Bank of India actions and Sensex hitting record high.

"We expect growth in travel to south-east Asia," said Rajji Rai, former president of Travel Agents Association of India.

His views are echoed by Subhash Goyal, president of Indian Association of Tour Operators, who said travel demand during Diwali was lacklustre.

While the inbound travel was impacted due to the economic downturn in Europe, "outbound business was not very exciting for tour operators", Goyal noted. Rai pointed out that airlines such as Jet Airways now offer discount fares to Bangkok and Kathmandu.

GoAir, too, has introduced special discount to celebrate its eighth anniversary.

According to Rai, travel agents anticipate another round of fare hike by domestic airlines if demand elasticity remains firm.

"The booking trends for the November-December period indicate that demand for travel continues to grow," said Karan Anand, head (relationships) at Cox &
Kings.
According to him, during winter Indians prefer to pack their bags to Kerala, Goa, Himachal Pradesh, Andamans and Rajasthan and Rann of Kutch within India, while internationally, it is Australia, south-east Asia, the Philippines and Turkey.
Another interesting trend is that cruise vacations are getting popular and cruise lines stationed in Hong Kong and Singapore ports are seeing a growth in demand, he noted.
"In terms of pricing, costs during peak periods are marginally higher as demand outstrips supply both within India and those travelling overseas as it is the peak period for worldwide travel."
Shibani Phadkar, senior vice-president, leisure travel (outbound) at Thomas Cook, said: "Anticipating price sensitivities, we had launched our Wintervals 2013 packages as early as August with great value offers resulting in strong Diwali-festival booking uptake."
She added the leisure travel business was seeing an impressive growth and forward bookings for winter tours were up 20 per cent.
Thomas Cook recently tied up with the Vienna Tourist Board and is offering tours for young travellers to the Austrian capital.
"We look forward to welcoming significantly larger inflow of younger tourists from India in the coming years.
"Vienna is one of the youngest cities in Europe and definitely has a lot to offer for this target group," said Norbert Kettner, director, Vienna Tourist Board.