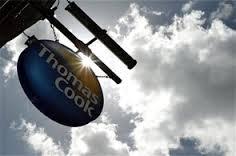 Over the years, Thomas Cook India has diversified its business to bring under its umbrella tours, forex, visa and travel insurance.

In its latest transition, the company will also double up as an investment vehicle.

Fairfax Holdings, which owns 77 per cent in Thomas Cook, will make the travel company its investment vehicle in India, ploughing surplus internal accruals and raising fresh equity to acquire companies.

Fairfax is run by Canadian billionaire investor Prem Watsa (popular the Canadian Warren Buffett), who has a 26 per cent stake in ICICI Lombard general insurance company and made headlines recently following his bid to acquire BlackBerry, the struggling smartphone maker.

Last March, it acquired 77 per cent stake in Thomas Cook India for about Rs 810 crore (Rs 8.1 billion), sensing opportunity to acquire new business.

The first signs of a strategic shift were seen in February, when Thomas Cook acquired 76 per cent stake in Ikya, a staffing solutions firm.

Last year, Thomas Cook generated Rs 105 crore (Rs 1.05 billion) in free cash and Managing Director Madhavan Menon expects the cash to keep growing because of growth in business and cash flow from investments.

Till a decision is made on fresh investment, the accruals will flow into savings and form the company's working capital.

"We will look at opportunities and evaluate them. If the opportunity is of interest to us we will go ahead and invest.

"We will not go in for asset-heavy investments unless it represents a huge opportunity to us. Invariably, what we are looking at is service related companies.

"It need not be aligned to travel related services. Ikya is totally different business. Fairfax has built its portfolio by investing in variety of companies," said Menon.

Fairfax's mandate is clear -- the target companies have to be cash generators and add share holder value.

"You won't see us buying into constructions, no hotels. . .those are not the areas we will get into," Menon said.

He also ruled out investment
in dotcoms and said there were no plans to venture into insurance or banking sectors.
"The idea of making Thomas Cook a vehicle, which is publicly listed, is to buy unlisted companies underneath and create shareholder value at the Thomas Cook level.
The way we work at Fairfax is that we buy into the management.
In Ikya, 76 per cent is our stake but 24 per cent is held by Ikya's management team. . .the team has its performance-linked targets.
"They have to deliver value. I sit on the Ikya board but its chief executive reports to Fairfax, not to me," Madhavan added.
Thomas Cook's profit before tax grew 71 per cent in the quarter ended September to Rs 27 crore (Rs 270 million) and Menon attributes the growth to cost management, which began earlier this year.
Since its core travel and forex business is sensitive to currency movements the company looked inward for cost saving.
The profit growth came about despite the September quarter being a lean season for travel and volatile rupee movement.
Restructuring was carried out in departments deemed overweight with surplus staff. Back-end was integrated and a greater focus has been given to cash-flow generation. Menon says there were no retrenchments.
"What you will see this year is saving flowing in the cost line because of greater focus on cost management," he said.
Menon said the company would have a double digit growth this year.
"In October all the four businesses (forex, leisure travel, corporate travel and domestic tourism) have reported better figures than last year.
"Thomas Cook has always delivered 10-15 percent growth and we will deliver that this year,'' he said.
PLAN FOR A NEW TRIP
No retrenchments
Will outsource some of the operations
Expect rupee to be relatively stable. Growth and profit to be better in 2014 than 2013
Forex business up because of weakening rupee. Looking to improve margins
To focus on technology and invest in tools to better understand consumer travel patterns
No plans for delisting from stock exchange
Plans to consolidate three Mumbai offices in one place