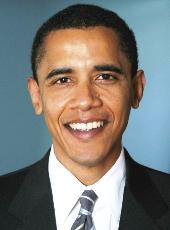 US President Barack Obama has raised concerns over cyber security issues in a meeting with top American chief executive officers amid growing global worries about state-sponsored hacking attempts from China.

In what can be seen as a rare occasion, the Situation Room -- which is mainly used to discuss national security issues -- was opened to corporate CEOs, indicating the importance given to the issue by Obama.

"The President joined this meeting to demonstrate the importance he and his administration place on the issue of cyber security.

"Today's meeting was part of the administration's ongoing dialogue with the private sector on cyber security," the White House said after the meeting.

They discussed the efforts being taken by the US government to address these threats, including diplomatic engagement and the President's recently signed Executive Order, the statement said.

The discussion focused up on how the government and private sector can build on their cooperation to improve the nation's cyber security.

"They discussed the need for cyber security legislation to enable
government and industry to more effectively address these cyber threats," the White House said.
Earlier in the day Obama acknowledged that some of the cyber-attacks emanating from China are State sponsored.
"Absolutely," Obama told the ABC news channel in an interview when asked if "Some (cyber-attacks coming from China) are sponsored".
Obama's remarks comes days after his top national security advisor, Tom Donilon, other government officials expressed concerns over cyber-attacks coming from China.
"This is why I've taken some very aggressive executive actions, but we need Congress to act. "We've made it very clear to China and some other state actors that, you know, we expect them to follow international norms and abide by international rules.
"And we'll have some pretty tough talk with them.
"We already have," Obama said. "What is absolutely true is that we have seen a steady ramping up of cyber security threats. Some are state sponsored. Some are just sponsored by criminals," Obama said.
Last month a report from US security firm Mandiant said a unit of China's People's Liberation Army had stolen data from at least 141 organisations, mostly based in the US.