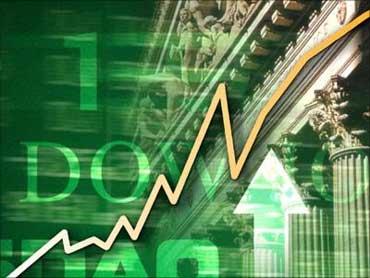 The National Stock Exchange has got regulatory approval to launch futures contracts on benchmark US indices S&P 500 and Dow Jones Industrial Average (DJIA), paving the way for Indian investors to bet on the world's most influential stock market.

India's leading stock exchange also plans to seek approval from the Securities and Exchange Board of India (Sebi) to launch options contracts on these two US indices.

The rupee-denominated futures contracts, which are going to be launched on NSE soon, will be traded from 9 am to 5 pm from Monday to Friday.

This will be the first time an Indian stock exchange will utilise the entire permitted market hours for an equity derivatives product.

At present, trading in the cash and derivatives segments of both NSE and the Bombay Stock Exchange (BSE) happens between 9 am and 3:30 pm.
"The S&P and Dow Jones industrial average have displayed historic resilience in holistically capturing the movements of the US market. We hope that bringing them to an Indian trading platform on NSE will help Indian investors diversify their portfolio and take exposure to the US markets, without taking any foreign currency risk, and at low cost," a spokesperson for NSE said.
NSE will launch four quarterly futures contracts on S&P 500 and DJIA having expires in March, June, September and December. The expiry date for these contracts will be the third Friday of the respective contract month. 
"These products make a lot more sense for domestic investors than foreign institutional investors," said T S Harihar, co-head of institutional derivatives at ICICI Securities.
"Even though Indian investors can invest up to $200,000 a year to buy shares in overseas markets, there are too many restrictions in doing that. It will be easy for domestic investors to bet on US markets through derivatives on S&P 500 and Dow," he added.
Apart from the maximum investment limit per year, Indian investors are only allowed to invest in the cash market in overseas stock exchanges at present, and not in derivatives.  
The S&P 500 index includes 500 leading companies of the US economy, capturing 75 per cent coverage of US equities.
The DJIA index comprises 30 blue-chip US companies and represents about 28 per cent of the float-adjusted market capitalisation of the US stock market.
"These instruments will give global diversification to Indian investors. In principle, they will be useful to almost all domestic investors. But, of course, the products have to be liquid and there needs to be depth," said Jayanth Varma, professor of finance at Indian Institute of Management, Ahmedabad.
"It may take time for these products to become popular in India and for people to figure out where they fit into their asset allocation," he added. 
NSE is likely to appoint market makers, who provide both bid and ask quotes, for bringing liquidity in S&P 500 and DJIA derivatives on its platform. Early this month, Sebi allowed stock exchanges to use market makers in the equity derivatives segment. 
In March 2010, NSE had signed a cross-listing agreement with the CME group, which gave it exclusive rights to launch futures contracts on S&P 500 and DJIA in India. Following the cross-listing arrangement, the CME group launched dollar-denominated E-Mini and E-Micro futures contracts on NSE Nifty on the CME Globex electronic trading platform in July 2010.