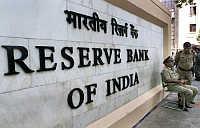 The banking system's non-performing assets in 2011-12 were the highest in the last five years, according to Reserve Bank of India data.
Net NPA ratio in 2011-12 stood at 1.28 per cent, with the net NPA ratio of nationalised banks (excluding State Bank of India, or SBI, and its associates) crossing the one per cent mark for the first time in the last five years, at 1.43 per cent.
At 0.68 per cent, the ratio was the lowest in 2008-09. Net NPA ratio for all public sector banks, including SBI and its associates, stood at 1.53 per cent in 2011-12.
However, the NPA ratio for private banks has been declining since the last three years. In 2011-12, private banks reported a net NPA ratio of 0.46 per cent, compared to 0.56 per cent in the previous financial year.
In 2011-12, SBI reported a net NPA ratio of 1.82 per cent, compared with 1.63
per cent a year earlier. SBI advances account for 17 per cent of all advances in the banking system.
"The overall economy is slowing, and cash flows of corporates have been affected, which has had a cascading effect on NPA levels," said a senior executive of a public sector bank.
In a report released today, RBI stated profitability, in terms of returns on assets, declined in 2011-12 compared to earlier financial years, while the cost of funds increased for banks.
Also, profit per employee remained unchanged for nationalised banks (excluding SBI group) in 2011-12, while it rose for other bank groups.
Capital adequacy ratio (CAR) declined for all banks, excluding the SBI group, which recorded a CAR of 13.70 per cent in 2011-12, an increase of 145 basis points over last year. This helped the banking system post a higher CAR.
However, the CAR for other bank groups declined compared to last year.