Banks want the Reserve Bank of India (RBI) to relax the norms on asset classification in the real estate sector to facilitate credit flow.
The request comes after the finance ministry had asked banks to increase lending to residential housing projects.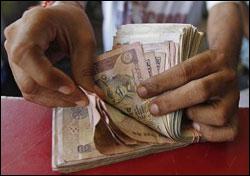 In a meeting last week with bankers and the Confederation of Real Estate Developer's Associations of India (Credai), D K Mittal, secretary, financial services, had reviewed the issues pertaining to credit flow to the housing sector and discussed remedies.
Credai representatives told the ministry many projects could not be completed due to lack of funds. Most of these unfinished projects were in Tier-II and Tier-III cities.
"We have noted that a developer starts the project by availing finance from non-banking sources, mainly non-banking housing companies, at a high interest. Later, they realise that servicing such loans become unviable," said a senior executive of a public sector bank.
To add to the woes of real estate developers, RBI guidelines do not allow banks to take out that exposure from the non-banking finance company (NBFC) if the project has not commenced.
Now, bankers have requested the finance ministry to take up the matter with the banking regulator so that favourable policies could be framed to boost bank loans to real estate projects.
Banks also want asset classification norms to be relaxed on real estate projects.
According to RBI norms, if a project fails to be operational two years after the commercial operation date (as scheduled while loan sanctioning), banks have to classify the project as non-perfoming. "We have noticed there are issues beyond the control of the developer, like land acquisition and other clearances. These are genuine issues and the developer cannot do much in such a case. As a result, the commercial operation date of the project is delayed," said a banker who attended the meeting.
Banks have requested the finance ministry to take up the matter with the central bank, so that there could be some relaxation in terms of extending the asset classification norms over two years.
The finance ministry has also asked Credai to conduct a survey of unsold housing stock so that a decision could be taken on unlocking its value.
RBI Deputy Governor Anand Sinha had on Friday said banks' asset quality had deteriorated due to the gloomy economic conditions but noted that there was enough capital with the lenders to take care of the situation.