Come August, sending short messaging service (SMS) in more Inglish languages (Indian languages mixed with English) will become much easier.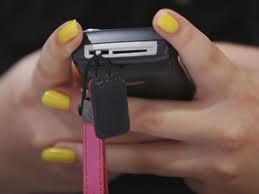 After tasting success with its Hinglish (an amalgamation of Hindi with English) predictive texting tool on Nokia mobiles a year ago, KeyPoint Technologies (KPT), a UK-based user-interface products company with its development centre in Hyderabad, is now gearing up to roll out predictive texting solutions in four more Indian languages.

"We are seeing a lot of potential for this. We are presently in discussion with one Indian mobile handset maker. We will be launching Benglish (Bengali and English), Manglish (Malayalam and English), Tanglish (Tamil and English) and Tenglish (Telugu and English) tools bundled with their mobiles by the end of next month," Sumit Goswami, chief executive officer of KPT, told Business Standard.

All a user needs to do is download KPT's in-built language dictionary from the Android marketplace onto Adaptxt, the company's flagship contextual word prediction application. Once done, Adaptxt will enable the user to text in the regional language of his choice mixed with English, in a Latin script. "We would support the user in predictions and next-word corrections," he added.

KPT, which works closely with Tizen, a free open source mobile operating system promoted by the likes of Samsung and Linux Foundation, presently has 40 language specialists on its roster to support Adaptxt's contextual prediction and linguistic modules in 53 languages, including 10
Indian languages.
"We already have capabilities to cater to almost all the southeast Asian languages, except Chinese and Japanese. We are testing them and should be able to come out with these two by the end of this quarter," Goswami said.
Adaptxt, at present, supports Research in Motion, iPhone Operating System and Android-based devices. It is now aggressively working on Windows 8. Proof-of-concept trials with some original equipment manufacturers are under way and the company is looking at launching the Windows 8 version by the end of Q3.
Stating that Adaptxt had so far been deployed in over two million devices worldwide and that the number was going to grow by at least 200 per cent in the next one year, Goswami said the company was not limiting itself only to text inputs.
"We are looking at the entire input space ... be it speech, gestures, motion control and whatever beyond that you can think about. Text-to-speech is something that we are also seriously looking at," he said, adding that these plans, however, were still in the drawing board stage.