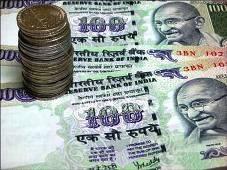 Lounge or private waiting area has so far been a forte of airports and luxury hotels.

But this is changing with most private sector banks now introducing lounges in select branches to service private banking and wealth management clients.

Earlier, banks had set up dedicated branches for high networth customers. With the number of affluent individuals in India on the rise, several private banks are now setting up lounges in many branches across cities.

The lenders that have dedicated waiting areas in their branches for affluent clients include ICICI Bank, HDFC Bank, Axis Bank and YES Bank.


Rich clients meet relationship managers here. Sometimes banks also allow customers to do their own businesses from these lounges.

"We have set up lounges in some of our branches across metro cities," a senior executive with Axis Bank told Business Standard.

"We allow our clients to use this space to do their own business. For
instance, suppose we have a client in Mysore who does not have an office in Bengaluru.
"Now, he is meeting his supplier in Bengaluru. If he requests us, we will give him access to our lounge to conduct the meeting."
Bankers said while rich individuals rarely visit branches for usual banking transactions, they expect privacy and attention when they come to bank branches.
"It is true that high networth clients do not frequently come to branches," Sonu Bhasin, group president for branch banking at YES Bank, said.
"Hence, when they do visit our branches we try to offer them a unique experience. Sometimes they come to discuss their investment strategies, which are strictly confidential.
"So, we decided to have dedicated lounges for our YES First customers."
With the number of wealthy individuals also rising in non-metro centres, banks are setting up lounges in branches at smaller towns and cities.
For instance, ICICI Bank has lounges in its branches in Bhopal, Chandigarh, Ludhiana, Mohali, Pune and Surat.