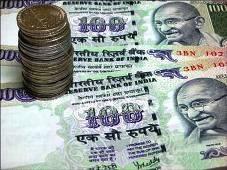 Punjab National Bank, which had proposed to buy 30 per cent in MetLife Insurance for Rs 1, has reworked the sale agreement amidst the insurance regulator's discomfort with the deal structure.

According to the new proposal, the existing partners (apart from MetLife International) will sell stake to MetLife, which will be offered to PNB.

That will ensure the equity capital base of the insurance company is not increased so that the efficiency ratios are kept unchanged.

The previous proposal envisaged stake dilution by existing partners by issuing fresh shares and PNB buying stake from the expanded equity base.

According to the deal, all PNB branches (more than 5,600) will sell MetLife's insurance products.

The bank will earn a fee for selling those products.

The new proposal has been submitted to the regulator for approval.

Interestingly, the former proposal was approved by the Reserve Bank of India but hit a roadblock with the Insurance Regulatory and Development Authority over the valuation.

The Irda had expressed discomfort over the original structure of the deal and said it was not consistent with the Indian Accounting Standards.

"As a regulator, we will have issues with any deal that is not consistent with the Indian Accounting Standards.

"At the moment, according to these standards,
companies just cannot sell any part of the stake for free," Irda Chairman J Hari Narayan had said.
The deal was being restructured to adhere to the recommendations of the insurance regulator, insurance industry officials said.
MetLife is a joint venture between Jammu & Kashmir Bank, the M Pallonji Group, the US-based MetLife International and some private investors.
MetLife International holds 26 per cent stake -- the maximum foreign direct investment allowed in the insurance sector -- and Indian shareholders own the remaining 74 per cent.
Among domestic promoters, J&K Bank owns 11.32 per cent, the M Pallonji Group owns 25 per cent and other private investors the remaining 37.68 per cent.
After PNB's stake acquisition, the new company will be named PNB MetLife India Ltd.
J&K Bank's stake has come down from 25 per cent when the joint venture was started in 2001.
In 2010, MetLife had lost its bancassurance partner Axis Bank to Max New York Life, which had resulted in a drop in business.
Since 2008-09, MetLife has seen a 38 per cent dip in the first-year premium collection from Rs 1,144.70 crore (Rs 11.44 billion) to Rs 706.22 crore (Rs 7.06 billion) in 2010-11.
However, in the previous financial year ended on March 31, the life insurer has performed better, as the new premium collection has increased by over 52 per cent to Rs 1,074 crore (Rs 10.74 billion).