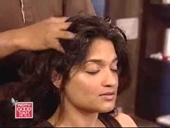 US-based media company Scripps Networks Interactive has acquired a 69 per cent stake in NDTV Group's programming subsidiary, NDTV Lifestyle. The latter operates NDTV Good Times, a lifestyle channel.
The deal is for $55 million (around Rs 260 crore) and is expected to be completed by the end of the first quarter of 2010. NDTV Group would retain a 31 per cent stake in the joint venture, a company statement said.
This comes within a fortnight of Scripps Network picking up a majority stake in Travel Channel, the leading international lifestyle television property, for over $1 billion. This move is also significant as last month, the Foreign Investment Promotion Board had approved a proposal from Travel Channel International to set up a wholly-owned Indian subsidiary.
Scripps Networks also owns another television lifestyle brand, Food Network.
In addition to operating NDTV Good Times, Scripps Networks Interactive and NDTV Group are contemplating the eventual launch of other lifestyle television channels through the NDTV Lifestyle partnership, a company statement said.
"With the NDTV Group, we've chosen a knowledgeable, highly respected partner that has a deep understanding of what it takes to engage and delight media consumers in India. This partnership gives us tremendous entrée to India's television-viewing and internet-browsing public," said Greg Moyer, president of Scripps Networks International.
Prannoy Roy, NDTV Group's founder and principal shareholder, said: "Scripps Networks Interactive and NDTV are clear leaders in lifestyle programming, which makes this strategic alliance between our two companies particularly powerful...we intend building strong lifestyle media businesses that will aggregate large and engaged audiences in India."
NDTV Good Times was launched in 2007 in association with liquor baron Vijay Mallya. The network targets India's rapidly growing middle class of television viewers with personality-driven programming and internet content that focuses on a wide range of lifestyle genres, including food, travel, fashion and style.
Smeeta Chakrabarti, who has served as chief executive officer of NDTV Lifestyle since 2007, will continue in that leadership role after the transaction is completed as will other members of the NDTV Lifestyle management team, Roy's statement said.