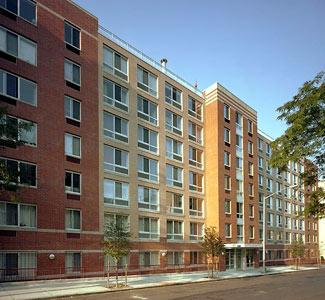 Consider this: In May this year, property developer Jaypee Greens put the sold-out sign within hours of launching its affordable project Aman on the Greater Noida expressway.
The 3,000-odd apartments were priced at Rs 2,100 per square feet. Another Jaypee Group company, which was offering flats along the same expressway for Rs 4,500-6,000 a sqft, was finding the going tough.
Developers are now having to deal with a situation where they have to carry forward the stock as supply has far outstripped demand.
As a result, in Hyderabad, almost two in every three sub-Rs 30 lakh (Rs 3-million) apartments that came into the market in the 12 months ended October 2009 remained unsold. In Kolkata, Bangalore and Gurgaon, the situation is only marginally better with one in every two houses yet to find a buyer.
It's an all-India trend. Data collated by real estate research firm PropEquity shows that developers who had rushed to launch affordable housing projects are sitting with over 40 per cent unsold stock.
While demand for sub-Rs 30 lakh apartments went up in Mumbai, Gurgaon, Noida, Thane, Bangalore, Kolkata, Hyderabad and Pune, supply grew at a faster pace as realtors rushed into the market to improve their cash flows at a time when there were few takers for upper-end dwelling units.
As a result, of the 105,637 units that entered the market between November 2008 and October 2009, only 57 per cent (60,464 apartments) found buyers, the PropEquity data revealed.
In Hyderabad, where around 8,200 sub-Rs 30 lakh dwelling units entered the market during the 12 months ended October 2009, a little over a third of the stock found buyers.
In some cities, the unsold stock is so huge that it would take 4-16 months to sell the entire stock of housing units even if no new supply is added in the next couple of months.
For example, Gurgaon, where the average absorption of units is 326 a month between August 2009 and October 2009, it would take at least 16 months to clear the stock. Kolkata would take eight months and Bangalore six months to clear their inventory.
The number of months is calculated by dividing the unsold stock at the end of October 2009 by average units sold in the last three months.
A number of property developers such as Unitech, Omaxe, Tata Housing, Puravankara, Lodha Developers and Ansal have announced projects in the sub-Rs 30 lakh category in the last one year following the economic downturn, coupled with fear of job losses and salary cuts that slowed sales of premium projects.
PropEquity founder and CEO Samir Jasuja said a lot of developers took the plunge as it was the only segment that was doing well. And since unit sizes were small, more houses were built in a given piece of land. Supply has overshot demand and, therefore, we are seeing a piling up of inventory," said Jasuja.
Price hike had a big role to play in this.
INVENTORY COUNT
Based on units priced under Rs 30 lakh
Months
New

 


launch
Cumulative
supply
Absorption
Cumulative
Absorption
Availability
Nov-08
3,883
3,883
534
534
3,349
Dec-08
5,421
9,304
1,079
1,613
7,691
Jan-09
21,794
31,098
3,775
5,388
25,710
Feb-09
6,668
37,766
3,182
8,570
29,196
Mar-09
12,008
49,774
5,030
13,600
36,174
Apr-09
5,944
55,718
5,179
18,779
36,939
May-09
16,763
72,481
14,008
32,787
39,694
Jun-09
9,459
81,940
7,685
40,472
41,468
Jul-09
6,271
88,211
4,338
44,810
43,401
Aug-09
8,991
97,202
6,318
51,128
46,074
Sep-09
3,926
101,128
3,824
54,952
46,176
Oct-09
4,509
105,637
5,512
60,464
45,173
Source: PropEquity
Pankaj Kapoor, Chief Executive of Liases Foras, another real estate research firm, said in recent months many developers increased rates sensing signs of normalcy in the market. "The impact of the price rise has been in all segments, but since the sub-Rs 30 lakh segment was selling the most, sales were hit maximum in this segment," said Kapoor.
HDFC Chairman Deepak Parekh agrees. "Products are selling wherever their developers are quoting realistic prices. But where prices have gone up sharply, they may be unable to sell," he said. Parekh, however, felt the inventory pile-up may not be an all-India phenomenon since a company he knew could not get 100 apartments it wanted to buy in Mumbai recently.
That argument has many supporters. "There could be a long pipeline but good products at the right price always sell. We are getting very good response for our New Haven in Boisar," said Brotin Banerjee, managing director and CEO of Tata Housing. The company has sold around 500 of the 1,500 apartments on offer since the project was launched in September, 2009. The apartments are in the Rs 12 lakh-25 lakh (Rs 1.2 million-2.5 million) category.
But this is in sharp contrast to May 2009 when Tata Housing had managed to sell 1,500 apartments in the sub-Rs 600,000-category in Boisar within a month of its launch.