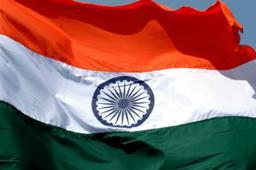 Pakistan on Friday said it is not taking any 'U-turn' on normalising trade relations with India and granting the MFN status is a part of that process.

"The process of normalisation is already underway and the grant of MFN (Most Favoured Nation) status is part of that normalisation process.

"There is no question of U-turn about it," Pakistan High Commissioner to India Shahid Malik said.

He was talking to reporters after meeting Home Minister P Chidambaram.

After announcing on November 2 that its Cabinet has decided to grant the MFN status to India, Pakistan issued several confusing statements on Thursday.

Though Commerce and Industry Minister Anand Sharma had spoken to his Pakistani counterpart, New Delhi has not received any formal communication from Islamabad.

Malik
said, the Pakistani Cabinet had mandated the Ministry of Commerce to carry forward the process of normalisation of bilateral trade relations.
Pakistan Commerce Secretary Zafar Mahmood would visit India later this month, he said.
". . .The Commerce Secretary of Pakistan will be visiting India as part of the ongoing discussion and dialogue towards the middle of this month. He will take the process forward," Malik said.
Grant of MFN status to India would mean that, as mandated by WTO, Pakistan will have to give trade treatment to India at par with its other partners. India had granted the MFN status to Pakistan way back in 1996.
A meagre bilateral trade of $2.65 billion is carried in a restricted manner. Pakistan allows import of only 1945 items through a 'positive' list.
India, on the other hand, allows trade in all but 868 items in its 'sensitive list'.