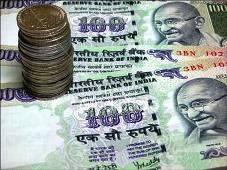 The e-commerce market in the country, which is growing at an estimated 40-45 per cent on a compounded aggregate growth rate basis vis-a-vis a global growth rate of 8-10 per cent, is likely to touch Rs 50,000 crore (Rs 500 billion) this year, says a recent study.

About 80 per cent of the domestic e-commerce market is travel related, comprising booking of airline and rail tickets, hotel bookings, and online mobile recharge, with online retailing taking in just about 15 per cent.

Electronics and apparel are the biggest categories in terms of sales, the study said.

"We believe it's the simplicity of the transaction processes which will facilitate and encourage adoption of e-commerce,"
First Data India and ICICI Merchant Services general manager B Amrish Rau said in the report.
As per the report, the industry consensus is that growth is at an inflection point with key drivers being increasing broadband access, which is growing at 35 percent month-on-month, 3G penetration, rising standards of living and 'a burgeoning, upwardly mobile middle-class with high disposable incomes'.
Other drivers include, availability of a much wider product range, including those from international retailers and direct imports, compared to what is available at the brick and mortar retail outlets.