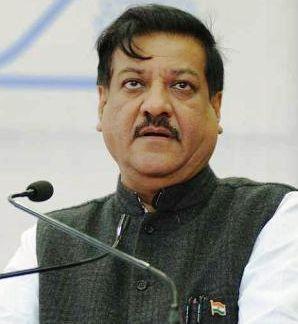 Maharashtra Chief Minister Prithviraj Chavan will meet people displaced by the proposed Navi Mumbai Airport (project affected persons or PAPs) in the next ten days to sort land allotment for the project.

Officials of the state urban development ministry confirmed the development to Business Standard on Monday after a meeting between Chavan, City and Industrial Development Corporation Vice-Chairman and Managing Director Sanjay Bhatia and other government officials.

The PAPs are pressing for the allotment of 35 to 40 per cent of the developed land, while the state government has shown its willingness to provide 22.5 per cent of developed land.

At the detailed presentation made at the meeting, about 30 issues, including the allotment of developed land to PAPs came up for discussion.

"About 450 hectares of private land is yet to be acquired for the Navi Mumbai airport project.

"A series of talks were held between Cidco and the PAPs.

"The market value of the 22.5 per cent developed land will be worth Rs 18 crore (Rs 180 million) per hectare, against the present value of Rs 15 lakh per hectare. The PAPs are certainly going to benefit.

"Besides, Cidco will develop a world class city for the PAPs adjacent to the airport," a senior government official, who was present during on Monday's presentation, told Business Standard.

The official admitted that the PAPs had already dropped their earlier demand for the land compensation of Rs 20 crore (Rs 200 million) per acre, but were insisting on the allotment of 35-40
per cent of developed land.
Cidco will provide educational training to PAPs and also consider their demand for hike in stipend.
The official informed that the government would also consider PAPs' demand to regularise "need based encroachments" carried out by them outside the 'gaothan' (privately-owned) area.
"The government is quite sympathetic towards the demands raised by the PAPs.
The allotment of 22.5 per cent developed land (after the acquisition of land, 22.5 per cent of land will be given back by developing it to PAPs) will itself be a role model and it will be the ideal model of participatory development," said the official.
He admitted that the lack of agreement between Cidco, which is the nodal agency for the airport project, and the PAPs was delaying the issuance of request for qualification.
As reported earlier, the airport project cost has shot up by a record 305.76 per cent to Rs 14,573 crore (Rs 145.73 billion) in 2011-12, compared to Rs 4,766 crore (Rs 47.66 billion) in 2006-07.
The proposed airport capacity is also now increased to handle 60 million passengers per annum from the earlier capacity of 40 million passengers per annum.
Image: Maharashtra Chief Minister Prithviraj Chavan