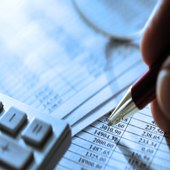 The government said on Monday restricting fiscal deficit to 5.3 per cent of gross domestic product is a challenging task given the uncertainty on disinvestments, higher subsidy outgo and subdued tax collection.

"Uncertainty on account of disinvestment receipts and likely higher subsidy requirement does make it a challenging task to adhere to the overall fiscal deficit target during 2012-13," said the mid-year economic review 2012-13 tabled in Parliament.

With the present trend and prevailing scenario in the capital market, it said that while efforts are there for expeditious divestment, 'nevertheless achieving the target of Rs 30,000 crore (Rs 300 billion) during the remaining period of 2012-13 would be a challenge'.

While the government realised Rs 125 crore (Rs 1.25 billion) by way of selling 10 per cent in NBCC, a 5.58 per cent stake sale in Hindustan Copper fetched Rs 808 crore (Rs 8.08 billion).

Last week the government raised Rs 6,000 crore (Rs 60 billion) by selling stake in NMDC.

Referring to subsidy, the report said increasing subsidy bill of three major subsidies -- food, fertiliser and petroleum -- has led to rising Non-Plan expenditure.

The Centre's outgo on major subsidies was up 49 per cent to about Rs 1.42 lakh crore (Rs 1.42 trillion) in the first half of the fiscal against Rs 95,190 crore (Rs 951.9 billion) in the same period last year.

The analysis further said achieving Budget targets in
case of corporate tax and customs and central excise would be 'somewhat difficult given the trend so far'.
It said on the tax revenue side, the trend growth in the mid-year is lower than estimated.
To contain the increasing subsidy burden, the government has revised diesel prices and capped supply of subsidised liquefied petroleum gas cylinders to consumers.
The review report pegs the fiscal deficit at 5.3 per cent of GDP as against 5.1 per cent projected in the Budget.
The Centre's fiscal deficit touched a high of 5.9 per cent in the previous fiscal.
The Economic Survey 2011-12 had pointed out the reasons for the lower-than budgeted fiscal outcome in 2011-12 because of the sharp slowdown in industry, rising costs and thinning profits, a less-than-conducive financial market inhibiting divestment plans, and continued high subsidy outgo on account of firm global crude petroleum and fertiliser prices.
"This process has continued through the first half of the current fiscal," the review report said, adding, these factors are unlikely to reverse substantially over the foreseeable future.
In this backdrop, the analysis said that it is imperative that the government tackle the fiscal deficit more forcefully.
It also said the fiscal consolidation road map announced by the government on October 29 has considerably improved business expectations and perception of the domestic and global investors.
The government has identified 10 PSUs, including NTPC, Oil India, SAIL and MMTC, for disinvestment this fiscal.