Most of the top investment banks will be rendered ineligible to manage the coming initial public offering (IPO) of National Building Construction Corp Ltd (NBCC) if the new rules for appointment of advisors are implemented.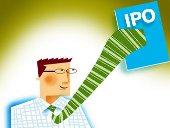 Since at least 18 top investment banks are currently advising companies in the same line of business as NBCC's, they may become unavailable for the issue.

Being a real estate player, NBCC is a direct competitor to companies like Emaar MGF Land Ltd, Sahara Prime City Ltd and Lodha Developers Ltd, which are in different stages of selling shares through IPOs.

While Emaar and Sahara filings are pending with the Securities and Exchange Board of India (Sebi), Lodha's Sebi clearance expired in January.

Lodha will have to file documents again with Sebi if it wants to hit the market. Nine banks are handling the Lodha IPO, while Emaar and Sahara IPOs are being managed by seven and five banks, respectively.

Merchant bankers that may be ruled out of the NBCC IPO include Kotak Mahindra Capital, Enam Securities, Morgan Stanley India, Axis Bank, IDFC Capital, Collin Stewart Inga, JM Financial Consultants, ICICI Securities, Edelweiss Capital Ltd, Citigroup, Deutsche Bank, HSBC, Nomura, Credit Suisse, UBS, JP Morgan, Daiwa, RBS and CLSA.

Even PSU players like SBI Capital Markets and IDBI Capital are currently advising on capital market transactions of private sector real estate players.

The Department of Disinvestment, which manages share sales by the government, has ruled that advisors should give an undertaking that they are not managing similar transactions of private sector rivals.

A senior official from a top bank said the banks may still get to manage two companies in the same line of business if they are able to convince the government and the company management that there is no conflict.

According to him, the latest rules came up because the government was kept in the dark during the SAIL-Tata Steel episode.

"It came as a rude shock to them. However, if the new rules are implemented as they read, each bank will be working on only one mandate at a time. That is not the way it works," he said.

NBCC Ltd is a 50-year-old public sector unit under the Union urban development ministry.

The company's website says: "Entering the sector (real estate) in 1985, NBCC has executed a number of Commercial Real Estate Projects at various major towns of the country...

To provide quality housing to government and public sector employees, and also to the general public, the corporation has ...started its venture into the residential real sector and has launched its first residential real estate project ...in Kolkata," the website said.

Other key lines of NBCC business include "transmission lines, post-completion maintenance works, bridges, airports and railway projects".