Sajjan Jindal-led JSW Steel on Tuesday said it may have to shut down its 10 million tonnes per annum (MTPA) Vijayanagar plant in Karnataka due to a continuous shortage of iron ore.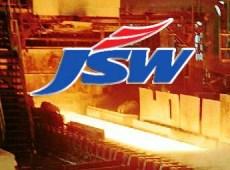 "We may have to shut entirely (Vijayanagar plant)... There is a good possibility of that (closure) if the situation does not improve," JSW Steel Vice Chairman and MD Sajjan Jindal told reporters here on the sidelines of an Assocham conference on mining.

He added that the plant is currently running at 30 per cent capacity and the company does not have any inventory of iron ore, the key raw material for steel-making.

"We don't have any inventory. We are running the unit at 30 per cent capacity and managing to source iron ore from here and there... Chattisgarh and Orissa, which is too costly," he said.

On Saturday, the Sajjan Jindal-led firm had cut down production from the Karnataka unit by 70 per cent, following a cut in supplies of iron ore from NMDC on Friday. Terming the acute shortage of iron ore as unfortunate, Jindal said it has a damaging impact on the steel industry.

"It is pretty unfortunate, what has happened, because industry has got collateral damage. You know without any fault of industry, it is suffering," he said, adding that the production cuts at JSW's unit are likely to push up the steel
prices.
"Steel prices are likely to go up quite a bit because the largest plant of the country is being shut down... It will have an impact on inflation and steel imports will have to take place to continue to meet the domestic requirement," he said.
The JSW Vice Chairman added that company is also looking at reducing its steel production target of 9 million tonnes for the current fiscal due to the paucity of iron ore.
"I can not tell you right now by how much (the target will be reduced), but it's obvious," Jindal said, adding that currently, only one blast furnace out of the six installed at the Vijayanagar plant is operational.
The NMDC's decision to slash iron ore supplies to steel-makers in Karnataka came following an apex court order last Friday which said that even supplies of iron ore by the state-run firm from mines in the state will be done through the e-auction route only.
The apex court order had further said that an e-auction will be done for NMDC's iron ore, irrespective of the long-term supply agreements it has entered into with various steel units in the state.
Following this, the Navratna firm had cut the supplies to all companies, including JSW, with whom it has long-term supply agreements for iron ore.
Scrips of the company were being traded at Rs 611.40 apiece on the Bombay Stock Exchange at 1305 hours, down 1.14 per cent from their previous close.