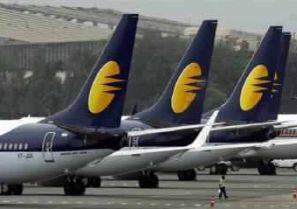 Naresh Goyal-promoted Jet Airways has cancelled an order for 17 mid-range Boeing 737s, which it had placed in January 2012, owing to financing problems, according to sources in the know.

Sources said that Jet Airways, India's second largest airline by passengers carried, cancelled the order a couple of days ago when the aircraft manufacturer asked it to make pre-delivery payments (PDP) for executing the order.

According to prevalent market practice, airlines are not required to deposit any money at the time of placement of order but are required to make PDP of around 15 per cent of the deal value prior to the manufacturer executing the order.

The Boeing website lists the price of a Boeing 737-800 aircraft at $90.5 million. At this, the deal would have been worth around $1.5 billion.

Interestingly, the cancellation of the order comes after Jet Airways inked a purchase agreement to buy 50 Boeing 737 MAX in August last year. While Jet is yet to make an official announcement of this order, budget carrier SpiceJet - which placed a similar order for 42 Boeing 737-8 MAX for $4. 4 billion at the air show in Hyderabad in March this year - has announced its order.

Besides cancelling Boeing 737s, Jet Airways is also learnt to have deferred an order for 10 Boeing 787 Dreamliners.

In May this year, K G Vishwanath, the airline's vice-president (commercial strategy), told analysts in a conference call that Jet Airways planned to take delivery of the Dreamliners starting 2015 to expand international operations.

Jet Airways did not respond to a detailed questionnaire mailed on April 11.

In an email response, Boeing said: "We do not discuss our customers' fleet decisions."

Jet's plan to defer purchase of ten 787s might hold up plans to expand network on long-haul international routes, industry sources said. Jet Airways will utilise its fleet of Boeing 737s to feed traffic to Abu Dhabi.

The airline has drawn out a blueprint to connect 23 smaller cities within India to Abu Dhabi to synergise operations with Etihad Airways.

According to the commercial co-operation agreement inked with Etihad Airways, the Indian airline will develop Abu Dhabi as an exclusive hub for flights to North America, South America, Africa and the United Arab Emirates ('exclusive territories').

Canada, too, would be included in the list of 'exclusive territories' once relevant amendments are made to bilateral air services agreements to permit Jet Airways to fly to Toronto via Abu Dhabi.

Jet Airways currently flies to New York and Toronto via its hub in Brussels. The agreement, however, says exceptions can be made to allow Jet to continue non-stop operations between India and destinations in the 'exclusive territories' if Etihad agrees it would be economically viable to do so.

According Jet Airways website, the airline has a fleet of 100 aircraft. These include 59 737s.
Deal details
Jet Airways, cancelled the order a couple of days ago when the aircraft manufacturer asked it to make pre-delivery payments
The Boeing website lists the price of a Boeing 737-800 aircraft at $90.5 million. At this, the deal would have been worth around $1.5 billion
Besides cancelling Boeing 737s, Jet Airways is also learnt to have deferred an order for 10 Boeing 787 Dreamliners
According to Jet Airways' website, the airline has a fleet of 100 aircraft, including 59 737s