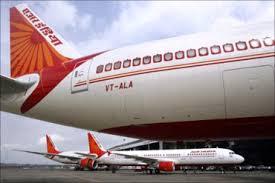 Global airline grouping Star Alliance has expressed satisfaction with national carrier Air India's preparations to join the coveted league and is exploring the possibility of bringing another domestic carrier on board.

Finalisation of the date for joining the elite club will be decided only by Air India, Star Alliance vice-president for corporate office, Christian Klick, told reporters here during a media interaction.

"Integration of Air India with our network is on track.

"There are a number of items which need to be implemented when a new member comes on board, that includes integrating with the member-carriers, contractual work among others and this all takes some time," Klick said.

Klick said it's up to the airline to decide when to join the club, which currently has 28 members, including Lufthansa, Singapore Airlines and United.

"Air India will formally announce the joining date, as this is their prerogative," he said. It is understood that an official announcement may come in June, during the group's board meeting in London.

He also said India is a big market for Star Alliance and it will monitor this market for a second member.

Klick did not name any airline and denied the alliance was in talks with no-frills carrier IndiGo.

Paving the way for Air India's entry, Star Alliance had last December unanimously decided to recommend the national carrier's integration process that was suspended in 2011.

Justifying the second chance, Klick said a lot has changed both in Air India and the domestic aviation market.

"Market conditions have certainly changed since then. India remains one of the most important markets in the world for us," he said.

Klick said re-inviting Air India had nothing to do with full-service carrier Jet Airways joining hands with Etihad Airways. "The decision to have an Indian airline on board was taken long back," he said.

Air India's membership in Star Alliance was approved in December 2007, but the integration was halted in July 2011 to enable it to complete the merger with erstwhile Indian Airlines.

The national carrier was again invited to join the global alliance in December last year following a unanimous decision of the chief executives of member airlines.

The carrier's entry into the global grouping would provide seamless travel by passengers on the alliance network of over 21,900 daily flights to 1,328 cities in 195 countries.

Star has a combined fleet strength of over 4,700 aircraft.
Image: Finalisation of the date for joining the elite club will be decided only by Air India, Star Alliance vice-president for corporate office, Christian Klick, told reporters here during a media interaction; Photograph: Reuters