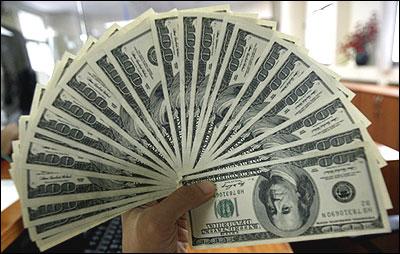 Investors globally pulled out more than $3 billion from equity funds focused on emerging markets including India in a week amid concerns over the US Federal Reserve's plan of curtailing its stimulus drive starting later this year, says a report.
According to funds tracking company EPFR Global, over $3 billion has flown out of emerging markets equity funds during the week ending June 19. Explaining the outflow, the report said "investors expected the outcome of the US Federal Reserve's latest meeting to be relatively benign".
However, equity funds attracted net inflows to the tune of $4.81 billion during the third week of June.
"While investors are distancing themselves from most of the top tier emerging markets such as China, Brazil, Russia and South Africa, they have retained their appetite for the smaller, riskier, faster growing ones," the report noted.
The US Federal Reserve's decision to curtail its liquidity measures with a goal of ending it in mid-2014 has been weighing on emerging market funds.
The EPFR did not disclose India-specific fund outflow data. But, according to information available with the Securities and Exchange Board of India (Sebi), the foreign institutional investors (FIIs) pulled out $580 million from the Indian market during the week under review.
Most of emerging market focused equity funds invest in India as FIIs and the capital flows through this route are a key factor in the stock market trends here. At the country level, Japan equity posted inflows for the straight 21 week, while Germany and Korea also attracted fresh money.
However, equity funds dedicated to China extended their losing run as a report from ratings agency Fitch raised new questions about the country's shadow banking system, EPFR said.