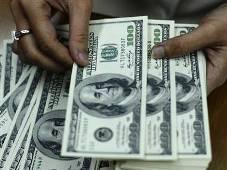 Emerging market bond and equity funds witnessed their biggest weekly redemptions since the third quarter of 2011 as they withdrew more than $8 billion last week, according to a report.

Explaining the outflow, fund-flow tracker EPFR Global said, the prospect of the US Federal Reserve 'tapering off' its quantitative easing programme kept the pressure on funds dedicated to emerging markets.

Meanwhile, investors pulled out a record $14.45 billion out of bond funds tracked by EPFR Global, as fears that US monetary policy will tighten in the second half of the year prompted more investors to head for the exits, it added.

At the country level, Japan equity and China bond funds extended their current inflow streak, while flows into Germany equity funds hit a 51-week
high.
China, Switzerland, Brazil and Russia equity funds experienced fresh outflows, the report said.
Energy and industrial sector funds were the only two of the 11 major groups tracked by EPFR Global to post inflows greater than $20 million.
Overall flows into energy funds climbed to a five week high with funds specialising in alternative energy investments faring better than those focused on oil production.
Europe, West Asia and Africa equity funds, also suffered because of the impact of the Eurozone debt crisis on key markets.
These funds posted their biggest outflow in 80 weeks as investors pulled over $100 million out of Russia, Emerging Europe Regional and Turkey equity funds, EPFR said.