In a surprise move, SpiceJet slashed fares by over 50 per cent in a limited period offer. The response was so much that it almost crashed the airline's booking engine. Neil Mills, CEO, explains to Aneesh Phadnis the rationale behind the decision. Excerpts: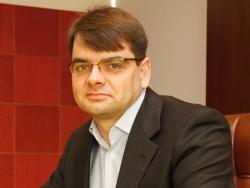 SpiceJet's average passenger load in February-April is around 75 per cent. Why, then, reduce fares in this season?

We would have struggled to even get 70 per cent loads now with the higher fares and low demand. We are going to have a lot of empty seats. Why do I not get those passengers who would have travelled in second AC in a train or not travelled at all?

I do not expect all one million seats to be sold - I am only making them available. With the special promotion fares, I expect to maintain loads at 75 per cent.

SpiceJet is offering over 20

per cent of its seats for the next three months at discounted rates. Will it not impact your revenues?

The sale will only add to revenue. This will be incremental. The sale window is only for three days and we are encouraging people to fly. Our revenue would have been impacted if we do such pricing all round the year.

SpiceJet booking engine crashed and passengers were unable to book seats...

Our booking engine did not go down. But due to sheer volume, we limited the number of people who could log in simultaneously. This was to prevent the site from crashing.

We sold 200,000 tickets, while on average we sell 40,000-45,000 tickets a day. How could we sell 200,000 tickets if our system had crashed?

After SpiceJet, now IndiGo has dropped fares and other airlines are likely to follow suit...

I do not have any problem with honest competition.