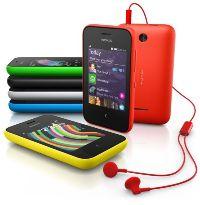 Despite being married to Microsoft's Windows Phone platform, and in the process of being acquired by the Redmond-based giant, Nokia has launched an Android phone.

The X would fit in between low-end Asha and high-end Lumia.

While critics doubt if the new brand would be continued once Microsoft completes integrating Nokia, the X appears to be Nokia's ploy to ease Android-junkies into a Windows Phone environment.

Nokia India Marketing Director Viral Oza explains to Business Standard how the Nokia X, at Rs 8,599, is differentiated, even though other brands might offer more features for the same price.

Edited excerpts:

Why did Nokia feel the need for a third brand?

It is about giving consumers the best of both worlds.

One part of the world's mobile phone users largely depend on Android apps.

This is where the need for X starts. Second, we are looking to gain from within smartphone users.

The bulk of them lie with the Android platform.

Would this compete with Lumia on Microsoft's Windows Phone platform?

The strategic intent of the X is to get people to upgrade to Lumia.

To execute the strategy, we wanted to offer users what they want (Android apps) but also something that is differentiated.

Our primary platform continues to be the Windows Phone and the primary range Lumia.

Why does the X have a watered-down version of Android?

The base of all Android devices is the Android Open Source Project.

Different players add their skins to it. Even Google adds Google services and APIs for its many versions. And, then handset brands add a third layer to it.

We have worked on the AOSP and added our own skin (Like Amazon does with its Kindle tablet).

Apps using Google's APIs won't work but can be ported to this skin in hours.

The objective, afterall, is to direct the users to the Microsoft cloud services, not the Google ones.

So, we have added Microsoft services, Nokia user interface to it.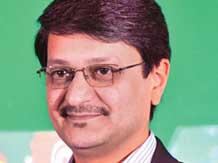 Why would the X be a feeder to the Lumia, as you have said?

The X has popular Microsoft services and signature Nokia experiences found on a Lumia but is more affordable.

It would give users access, for the first-time for many, to Microsoft services like Skype, One Drive, cloud storage of 10-GB (3-GB for photographs) and Outlook.

As a result, the catchment area of Microsoft services and Lumia interfaces will go up. Once familiar with these services, users' confidence to move into a Lumia and Microsoft ecosystem will only grow.

Why would the X make existing smartphone users buy into Nokia?

Youngsters who don't want to compromise with what is important, but at the same time, stand out, would be interested.

Our consumer survey also says that mobile phones remain status symbols, and hence, Nokia's designs and colours are relevant.

The UI with its tiled look would resemble a Windows Phone look, and feel different from other phones in the same price band.

Our survey also reveals Fastlane (homescreen) that lets users access records of the last 50 activities on the phone, seen in Asha, is a hit and has been retained. In addition, there are Mix radios and Here maps that can be accessed offline.

Would the X run the danger of being cannibalised by Asha?

The larger point is we have offerings that will ensure that the consumer will stay with the brand and continue to upgrade.
Image (Above) Viral Oza; Photograph, courtesy: Business Standard; Image (Top) Nokia Android phones; Photograph courtesy: Nokia