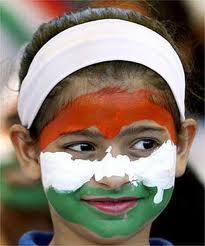 Ahead of interim Budget, a United Nations report on Thursday said the government is unlikely to meet fiscal deficit target of 4.8 per cent of the gross domestic product in the current fiscal due to low growth and high subsidy.

"Given the weak growth momentum in the region and the difficulties in raising tax revenues and curbing expenditure growth, fiscal deficits will remain substantial in the near term," the report titled 'World Economic Situation and Prospects 2014' said.

"In India, the government is unlikely to meet its target of reducing the deficit to 4.8 per cent of GDP in the current fiscal year 2013-14 since growth is below projections and the depreciation of the rupee pushes up the subsidy bill," it said.

The government of India had budgeted to bring down fiscal deficit to 4.8 per cent of GDP in the current financial year, from 4.9 per cent in 2012-13.

The interim Budget for 2014-15 is scheduled to be presented in Parliament on February 17.

With regard to economic expansion, the report said, India is expected to grow at 4.8 per cent in the current fiscal but would rise to 5.3 per cent in 2014-15 on increased domestic demands and other factors.

"Economic growth in India is expected to accelerate to 5.3 per cent in 2014 as a result of a good monsoon season, a slight pick-up in investment activity,
and stronger export growth supported by a cheaper national currency and improved demand for goods from the European Union and the US," it said.
Economic growth in India decelerated from 5.1 per cent in 2012-13 to 4.8 per cent in 2013-14, it said, adding the country's economic slowdown is due to weak household consumption and sluggish investment.
On exports, the report said it is likely to pick up in the coming quarter due to depreciation of the local currency in India.
The report observed that the tapering of the Fed's bond buying programme could result in significant capital outflows, requiring further monetary tightening, especially in India.
"This could weigh on economic growth. In addition, higher consumer price inflation, resulting for example from subsidy cuts for food and energy or from further depreciations of currencies, could slow household spending and domestic demand, while also limiting room for monetary easing," it said.
The report noted that the current economic slowdown in South Asia would put further pressure on government finances, which were already strained by low tax bases and rising expenditure needs as the authorities confront many development challenges.
In recent years, the government regularly missed their deficit-reduction targets by a wide margin, it said, adding growth projections proved too optimistic and expenditures on food, fuel and fertiliser subsidies were significantly higher than anticipated.