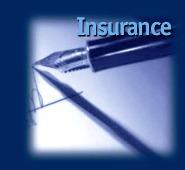 A Rs 2 health insurance scheme for rural India and a project on empowering cooperative banks through effective application of information technology -- ideas that looked at tackling such problems received the thumbs-up from the jury of the Business Standard B-school Award 2012 held here on Tuesday.

Arul Vel Arasan, a management student from the Indian Institute of Foreign Trade, bagged the first prize for his idea to sell a Rs 2 per day health insurance scheme for rural India.

At present, Salem ,with a population of 70,000 is being considered for piloting this idea.

Around 20 regions would be covered by 2017. This would be applicable only to people with monthly income above Rs 4,000.

Tapojyotee Bandopadhyay of the Indian Institute of Management, Rohtak, bagged the second position.

His idea was to empower cooperative banks through effective application of information technology through cloud computing and linking several urban cooperative banks using a secured network for using shared facilities.

This would include modernisation of banks by setting up a data centre and disaster recovery centre.

Aditya Kaul from the Indian Institute of Technology's Sailesh J Mehta School of Management, Mumbai, claimed the third position for proposing to solve the complexities of Asian Paints by using technology like SAP CRM.

The jury, chaired by Ajit Balakrishnan, founder-CEO, Rediff.com, also comprised P M Murty, MD and CEO, Asian Paints; Roopen Roy, MD, Deloitte & Touche Consulting India; Rama Bijapurkar, marketing consultant; and J G Kulkarni, VP (power systems-Asia),
Crompton Greaves.
Five participants who made the final cut from 135 entries from the country's top business schools were earlier shortlisted by the jury, based on the criteria of innovation, rigour, thought, clarity and how implementable their project ideas were.
Deloitte had done the initial shortlisting of 15 projects.
Balakrishnan, who presented the awards in the presence of students, professors and deans of several business schools, said, "It is heartening that B-school students are looking at solving problems faced by the vast majority of Indians in rural areas."
Sanil Bhatia of the SP Jain Institute of Management and Research, Mumbai, and Tijo Eldho George of the Birla Institute of Management Technology, Greater Noida, NCR, won the consolation prize for their ideas on empowering the youth in Himachal Pradesh by guiding them and to make ideal NTPC citizens out of NTPC employees.
An elated Arasan said, "I have seen people in rural areas suffer, as they were unable to afford their medical expenses.
"This was true even in case of simple diseases. I believe that this would help us to get into a whole new world, as in terms of health insurance our country is at least 100 years behind the developed nations."
The third prize winner, Kaul, said a multi-modal interaction was not available in the existing CRM process of Asian Paints.
Also, a central management facility that would capture all transactions was missing. "This prompted me to go for a SAP-based CRM process.
"Here, the SAP master data would be used by all processes."
The presentation emphasised incentivising customers for getting more data for CRM, customer account and ensuring that senior management implement it.