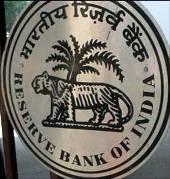 Bringing inflation further down will weigh on the Reserve Bank when it comes out with its next credit policy review on October 30, Governor D Subbarao said on Thursday.

"...we must also recognise that inflation was about 10 per cent. It has come down from double digit level to 7.5 per cent.

"We should acknowledge that inflation has come down. We need to bring it down further.

"We will take into account as we go into our October 30 policy (review)," the RBI chief told reporters in Puducherry.

He said RBI will make an assessment of inflation, the external sector and the fiscal outlook in its monetary policy.

"Efforts will be to rein in inflation and support growth to the extent possible."

In its mid-quarter policy review last month, RBI had left the key interest rates unchanged despite a strong demand from the industry for a rate cut after a slowdown in economic growth to 5.5 per cent in the first
quarter of this fiscal.
On economic growth rate, Subbarao said RBI's projection for the current fiscal (2012-2013) is 6.5 per cent.
"That was the assessment we made in July. If and when we revisit that number and revise the number, we will let you know.
"But I do note that a number of agencies within and outside the country have revised their growth numbers taking into account developments in the last two months."
Referring to the FDI in retail, Subbarao said it would bring the prices down.
"All this will also bring in reduction in prices.
"To the extent the FDI in retail reduces prices, RBI will be more comfortable," he said after the central bank's board meeting.
"Those growth drivers are productivity improvement, entrepreneurial talent, demographic profile of the country, . . . middle class market, the potential for increasing savings and enormous capacity levels in the country.
"They are intact. I am sure that we can grow much faster than we are today," Subbarao said.